Many people are opting to adapt their homes so they can remain in familiar surroundings after retirement. As residents age, consider the following home adjustments:
[1] Get a home assessment from a certified aging-in-place specialist to see what changes are needed.
[2] Add grab bars to your toilet and tub areas. Decorative bars are now available; there's no need for a hospital look.
[3] Remove any rugs that might cause someone to slip and fall; secure remaining rugs with double-sided tape.
[4] Change round doorknobs to lever style.
[5] Install a hand-held showerhead and a bathtub seat. [6] Place microwave at countertop level, not above the stove where hot items could spill as they're being removed.
[7] Add reflective, non-slip tape on all stairs without carpet, including any outdoors.
[8] Install rocker light switches instead of traditional ones.
[9] Add extra lighting where needed.
[10] Widen doorways.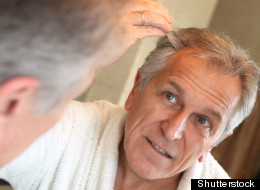 [11] Add an elevator or chair lift for stairs.
[12] Replace vanity in bathroom with a sink with space underneath, so that a wheelchair could access the sink if necessary.
[13] Use dishwasher drawers or an elevated dishwasher for easier access.
[14] Use an induction cooktop, which only heats where a pan is touching it.
[15] Install flooring in the kitchen that is easy to stand up on, such as hardwood, cork, or vinyl. Ceramic tile is hard on backs and legs after long periods.
[16] Avoid 90-degree edges on countertops so that no one bumps against them.
[17] Install pull-down closet rods.