Most people have heard the old saying that you have to "... make hay while the sun is shining...". And the truth is, you do.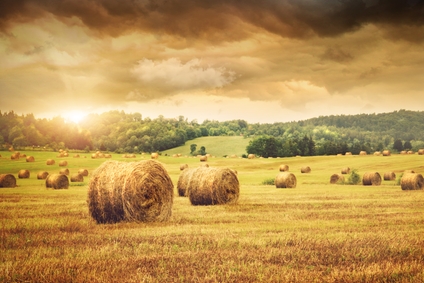 Where does this saying come from? Hay can only be cut and rolled into bales when it is dry. If the hay is wet, it can rot and possibly spontaneously combust. A dry sunny day is perfect for haying. It means you should do something while you have the opportunity, because later on, the opportunity may no longer be there for you. Do the job before things change and make it impossible for you to do it - don't procrastinate. If you do not make hay when the sun shines, it may rain, and then you can't make hay at all.
The Farmer checks the weather forecast several days in advance and plans to cut the hay when there is a reasonable chance of hot, dry, sunny weather. Once cut, he will let it dry or cure for a couple of days, and then roll it into bales to be fed to his livestock during the winter months.
In business and in life, there are seasons of opportunity that if not seized upon, they are gone forever. Just as the Farmer watches for the right time to "make hay", so there are times in my mortgage business when I need to do the same. If interest rates are low and home prices reasonable, I must "make hay while the sun is shining". Opportunity waits for no one.
But it struck me that this saying is also true for our relationships. There are seasons when the sun is shining brightly and we have the opportunity to spend time with those we love. The day could be coming that the opportunity is no longer there. It's about our choices of how we spend our time and resources. Are we "making hay while the sun is shining"?
The Farmer's father is almost 93 years old. This week, with hay cut in the fields, waiting to be baled and the chance of rain looming heavily in the skies, the Farmer chose to spend time with his father who was in the hospital instead of baling the hay. "The hay can wait...." were his words.
The Farmer really was making hay while the sun was shining. He just wasn't using his tractor and baler to do it.
What opportunity - business or personal - do you need to seize right now before it is gone?