The September Edition of The Profit Newsletter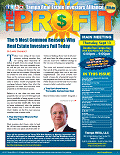 The 3rd edition of The Profit, the official newsletter of the Tampa Real Estate Investors Alliance (Tampa REIA), is out for the month September 2012! Read and enjoy a variety of articles on real estate investing from Larry Harbolt, Don DeRosa, Bob Massey, Russ Hiner, Robyn Thompson, Erven Kimble, Mike Barnes, Jim Hitt, Kathy Kennebrook, Tony Pearl and more. Don't forget, Tampa REIA Business Members can advertise in The Profit at deeply discounted rates.
Thurs, Sept 13th @ 6:00 PM - Doubletree Suites Tampa Bay
Are You A New Investor Who Doesn't Know Where To Start? Or, An Old Salt Who Can't Find Deals – Or You Can't Find Cheap Enough Money to Buy Properties?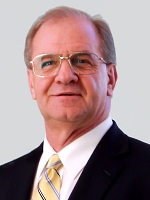 The Truth is many investors only know one way to buy property... with Cash. And now that banks are not lending to just anyone, where do investors turn? The investor today is likely dead in the water unless they know how to Buy with Creative Owner Financing and learn how to Sell with Creative Owner Financing. Larry Harbolt has over 30-plus years of experience doing just that. That is why he has been called the Master at teaching how to buy houses with No Money and No Credit using Creative Owner Financing.
Larry will be with us at our Tampa REIA Main Monthly Meeting on September 13th and again for a full-day Saturday Training Workshop on September 15th for what could prove to be a career changing and life altering event for you, your family and your business.
How would you like to be able to buy 3 to 6 properties a month without using your own credit or any real money? What would that do for your lifestyle if you could churn out 5, 10 to 25 houses a year making money – helping others get started? All it takes is the proper training and the dedication to get the job done. That is exactly what Larry will do for you. Larry is going to teach you how to:
Wholesale at Lightning Speed = Pay off Debts & Stable Cash Flow!
Buy Properties Without Banks! = No Credit and No Money
Become Wealthy Owning Properties That Are Paid Off in 8.3 Years!
Create Non Recourse Financing and Never Gamble Again!
Sell at Lightning Speed! Don't Be a Puppet to a Bankers Whim!
Become Wealthy and Be Done in 3-5 Years!
Late Night Networking at Whiskey Joe's Bar & Grill

After the conclusion of the Tampa REIA Main Meeting (after 9PM), we will be reconvening at Whiskey Joe's Bar & Grill located at 7720 West Courtney Campbell Causeway in Tampa for the "Meeting after the Meeting". Come eat, drink, network and have fun with us as hang out late into the night on Tampa Bay!
Sat, Sept 15th @ 8:30 AM - Doubletree Suites Tampa Bay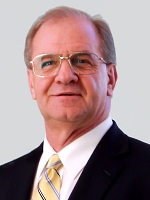 Right now is the best time in modern history to buy real estate. Join Larry Harbolt on Saturday, September 15, 2012, and he will share with you his secrets on how to make money in today's real estate market. Larry will show you what you really need to know to buy real estate profitably with only $10 down, even if you have bad credit or are bankrupt!
At this workshop, you will learn:
Buy real estate profitably in any market or economic cycle.
Learn how to buy real estate when you have No money.
Buy real estate when you have No good credit.
Learn how to create the terms to make cash today.
Learn how to overcome seller objections like a pro.
Learn the right questions that will create Golden Deals.
How to create extra profit out of thin air on most of your deals.
Never have to beg for or apply for a loan again.
How to buy and sell all the property you want and never use a bank.
How to structure offers with no payments or interest and get the seller to gladly accept. This will drive your cash flow through the roof.
Why you can buy millions of dollars in real estate and never have a debt show on your credit report or be personally liable for a penny.
Build your income stream, like the banks have, acquire free assets, without investing a dime.
How to change the terms of the loan months or years after the closing and make the seller ecstatic to do so.
Build an empire from monthly cash flow and cure negative cash flow – The secret only a handful of people know how to do.
Big profits from the "deal after the deal". All seller-financed deals have back end profit centers if structured properly, and will cost you a fortune not knowing them.
How a few carefully chosen words you can easily master in minutes can potentially earn you big paydays when you're ready to cash out your seller.
Come and join Larry on Saturday, September 15th, 2012 for The Ultimate Fast Track to Your Business Success Workshop. Bring a new pad and a couple sharp pencils because Larry promises you will leave with New Methods, Processes and Systems that are Efficient, Effective and WHEN YOU WILL Learn them can be measured by the NEW CASH in YOUR bank account.
If you wish to attend, Reserve Your Seat(s) Now! Gold Members can attend for $9.95, Silver Members for $19.95 and Guests for $39.95.
Workshop registration starts at 8:30 AM on September 15th at the Doubletree Suites Tampa Bay located at 3050 North Rocky Point Dr West in Tampa, FL.
Sat, Sept 15th @ 5:30 PM in Tampa - Networking on the Beach

After the conclusion of the Tampa REIA Workshop with Larry Harbolt on Your Fast Track to Success (after 5:30PM), we will be reconvening on the Beach at Whiskey Joe's Bar & Grill located at 7720 West Courtney Campbell Causeway in Tampa for the "Meeting after the Meeting". Come eat, drink, network and have fun with us as hang out on the Beach on Tampa Bay!
Join Our New Mobile Real Estate Investors VIP List!

Be sure to join our new Tampa REIA Mobile Real Estate Investor VIP List by texting the word Tampa to 813-377-3428 and we will text you with important Tampa REIA updates, announcements and events from time to time. We will NOT share your phone number with anyone and have no plans to send you more than 4 text messages per month. Standard text message rates apply. Join the Mobile REI VIP List Now!
If you want to be emailed updates on Tampa REIA and our upcoming meetings, webcasts, workshops more often, please Subscribe to Our Email Updates Now.