Forli's Dinner Show Now a Fundraiser for Officer Kenyon Youngstrom Fund
The dinner show scheduled for September 30th at Forli's Restaurant in Alamo is now a fundraiser. Russ Belleci, Managing Partner, at Forli Ristorante has turned this previously scheduled event into a fundraiser benefit for the Officer Kenyon Youngstrom Fund, which will be administered by the "Fallen Heroes Fund."
Officer Youngstrom died as a result of a gunshot wound received in the line of duty last week on I-680 near the Livorna exit in Alamo, CA.
Forli's and other local businesses as well as The Harper Team and J Rockcliff Realty will be donating to the fund. We want to encourage everyone in the area and the real estate industry to stop by and donate to the fund.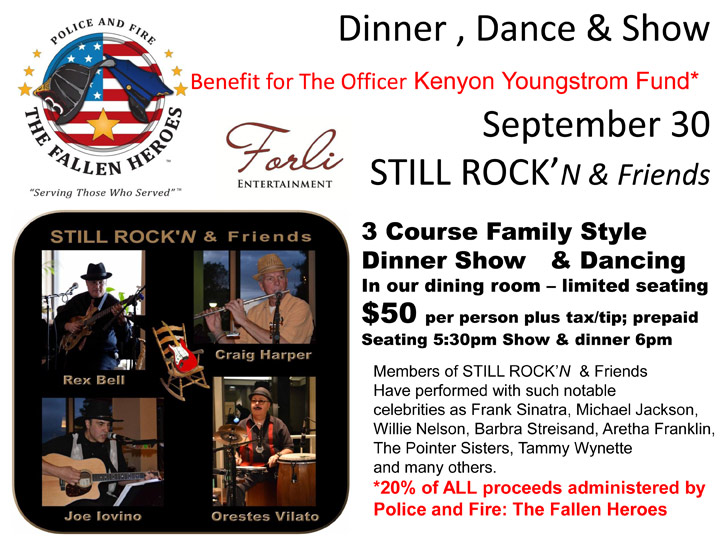 For more information or to make reservations call (925) 820-1711