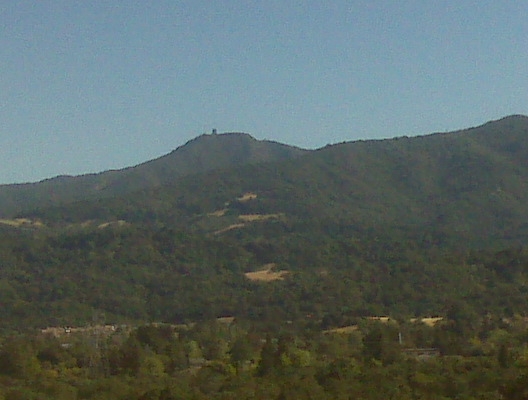 Below is the most current update on Almaden Valley listings, including listings sold since August.
Currently, we have 51 active and 29 pending listings. Average price per square foot is $426 and
average sales price is $914,000, approximately 8% increase over last year.

Contact me at (408) 591-7778 for a detailed Maximum Home Value Audit and Comparative Market Analysis to help maximize the sale of your home.

Visit Almaden Valley Community Page on Facebook for community updates.
| | | | | | | | | | | |
| --- | --- | --- | --- | --- | --- | --- | --- | --- | --- | --- |
| Listing ID | Status | List Price | List Date | Street Address | Bedrooms | Bathrooms | Sq Ft | Days On Market | Sale Price | Close of Escrow Date |
| 81237983 | Active | $625,000.00 | 10/17/12 | 6344 CLOVERHILL DR | 3 | 2 | 1398 | 0 | -- | -- |
| 81237866 | Active | $2,750,000.00 | 10/16/12 | 21889 LONE OAK CIR | 4 | 3 | 4285 | 1 | -- | -- |
| 81237774 | Active | $1,499,000.00 | 10/15/12 | 6521 FALL RIVER DR | 5 | 3.5 | 3014 | 2 | -- | -- |
| 81237717 | Active | $699,000.00 | 10/13/12 | 1049 REDMOND AVE | 3 | 2 | 1420 | 4 | -- | -- |
| 81237587 | Active | $829,950.00 | 10/12/12 | 1229 DIABLO WAY | 3 | 2 | 1795 | 5 | -- | -- |
| 81237598 | Active | $825,000.00 | 10/12/12 | 6070 BURCHELL AVE | 3 | 2.5 | 1809 | 5 | -- | -- |
| 81237201 | Active | $1,099,000.00 | 10/10/12 | 781 PRICEWOOD CT | 5 | 3 | 2465 | 7 | -- | -- |
| 81237044 | Active | $1,260,000.00 | 10/9/12 | 1128 ALLSTON CT | 5 | 2.5 | 2607 | 8 | -- | -- |
| 81237091 | Active | $1,095,000.00 | 10/9/12 | 1336 CERRO VERDE | 4 | 4+ | 2947 | 8 | -- | -- |
| 81236829 | Active | $879,950.00 | 10/7/12 | 6559 LEYLAND PARK CT | 4 | 2.5 | 2098 | 10 | -- | -- |
| 81236812 | Active | $1,069,000.00 | 10/6/12 | 1580 DORCEY LN | 4 | 2.5 | 2527 | 11 | -- | -- |
| 81236652 | Active | $864,900.00 | 10/5/12 | 5803 PONCE CT | 4 | 2.5 | 2108 | 12 | -- | -- |
| 81236743 | Active | $1,399,000.00 | 10/5/12 | 1178 COPPER PEAK LN | 5 | 3 | 4500 | 12 | -- | -- |
| 81236498 | Active | $965,000.00 | 10/4/12 | 6591 WHITBOURNE DR | 5 | 2.5 | 2177 | 13 | -- | -- |
| 81236373 | Active | $1,200,000.00 | 10/3/12 | 1050 WOODVIEW PL | 4 | 2.5 | 3174 | 14 | -- | -- |
| 81236087 | Active | $880,888.00 | 10/1/12 | 6309 DESERT FLAME DR | 4 | 2 | 1840 | 16 | -- | -- |
| 81236101 | Active | $1,499,000.00 | 10/1/12 | 6592 BROADACRES DR | 4 | 3.5 | 3601 | 16 | -- | -- |
| 81236116 | Active | $1,729,000.00 | 10/1/12 | 6794 GRAYSTONE LN | 5 | 4+ | 4231 | 16 | -- | -- |
| 81236144 | Active | $1,450,000.00 | 10/1/12 | 1341 HILLCREST DR | 4 | 2.5 | 3000 | 16 | -- | -- |
| 81235322 | Active | $850,000.00 | 9/25/12 | 1461 CAMINO ROBLES WAY | 4 | 2.5 | 2390 | 22 | -- | -- |
| 81235048 | Active | $1,049,000.00 | 9/22/12 | 5931 PORTO ALEGRE DR | 4 | 3 | 2688 | 25 | -- | -- |
| 81234448 | Active | $1,550,000.00 | 9/17/12 | 7127 GLENVIEW DR | 4 | 2 | 2498 | 30 | -- | -- |
| 81234202 | Active | $929,000.00 | 9/14/12 | 1239 PERALTA DR | 5 | 3 | 2550 | 33 | -- | -- |
| 81234214 | Active | $899,000.00 | 9/14/12 | 6362 DESERT FLAME DR | 5 | 3 | 2350 | 33 | -- | -- |
| 81234034 | Active | $849,000.00 | 9/13/12 | 1171 CULLIGAN BL | 4 | 3 | 2087 | 34 | -- | -- |
| 81233770 | Active | $3,200,000.00 | 9/12/12 | 7233 GLENVIEW DR | 5 | 4+ | 6465 | 35 | -- | -- |
| 81232928 | Active | $885,000.00 | 9/5/12 | 6484 HIRABAYASHI DR | 4 | 2.5 | 2383 | 42 | -- | -- |
| 81232774 | Active | $799,500.00 | 9/4/12 | 6182 FLOWERING PLUM RD | 3 | 2 | 1662 | 43 | -- | -- |
| 81232593 | Active | $1,099,900.00 | 9/2/12 | 7136 ANJOU CREEK CIR | 4 | 2.5 | 2574 | 45 | -- | -- |
| 81230626 | Active | $1,375,000.00 | 8/16/12 | 6618 CAMELIA DR | 5 | 3 | 3424 | 62 | -- | -- |
| 81230421 | Active | $915,000.00 | 8/14/12 | 6792 ALMADEN RD | 5 | 3 | 2704 | 64 | -- | -- |
| 81229035 | Active | $1,039,950.00 | 8/3/12 | 6576 WHISPERING PINES DR | 4 | 2.5 | 2233 | 75 | -- | -- |
| 81228986 | Active | $1,199,000.00 | 8/2/12 | 1336 HILLCREST DR | 4 | 3 | 3618 | 76 | -- | -- |
| 81228512 | Active | $2,999,999.00 | 7/30/12 | 21680 CALERO CREEK CT | 5 | 4+ | 7533 | 79 | -- | -- |
| 81227710 | Active | $2,795,000.00 | 7/24/12 | 7016 HOLLOW LAKE WAY | 5 | 4+ | 6800 | 85 | -- | -- |
| 81227056 | Active | $599,000.00 | 7/19/12 | 1034 BRET KNOLL CT | 2 | 2 | 1097 | 90 | -- | -- |
| 81226735 | Active | $1,129,000.00 | 7/17/12 | 7120 RAICH DR | 3 | 2.5 | 2141 | 92 | -- | -- |
| 81226433 | Active | $1,300,000.00 | 7/14/12 | 20415 VIA SANTA TERESA | 3 | 2 | 1950 | 95 | -- | -- |
| 81226443 | Active | $1,599,000.00 | 7/14/12 | 6611 LEYLAND PARK DR | 5 | 3.5 | 3341 | 95 | -- | -- |
| 81225537 | Active | $1,499,950.00 | 7/9/12 | 6559 DEER HOLLOW DR | 5 | 3.5 | 3118 | 100 | -- | -- |
| 81225434 | Active | $1,029,000.00 | 7/8/12 | 5999 STARWOOD DR | 4 | 2.5 | 2705 | 101 | -- | -- |
| 81224711 | Active | $1,849,000.00 | 7/2/12 | 7072 KINDRA HILL DR | 4 | 4+ | 5018 | 107 | -- | -- |
| 81224464 | Active | $1,598,000.00 | 6/29/12 | 21396 TIERRA GRANDE CT | 5 | 3 | 3245 | 110 | -- | -- |
| 81224209 | Active | $659,000.00 | 6/27/12 | 1034 WALLACE DR | 3 | 2 | 1468 | 112 | -- | -- |
| 81221859 | Active | $1,250,000.00 | 6/9/12 | 1120 FOXHURST WAY | 4 | 3 | 2875 | 130 | -- | -- |
| 81221286 | Active | $1,099,888.00 | 6/6/12 | 6504 LEYLAND PARK DR | 5 | 3 | 3022 | 133 | -- | -- |
| 81221316 | Active | $699,000.00 | 6/6/12 | 22501 SAN VICENTE AVE | 4 | 2 | 1945 | 133 | -- | -- |
| 81220188 | Active | $1,550,000.00 | 5/29/12 | 7018 BURNSIDE DR | 5 | 3.5 | 4213 | 141 | -- | -- |
| 81219864 | Active | $575,000.00 | 5/25/12 | 20401 ALMADEN RD | 4 | 1.5 | 1347 | 145 | -- | -- |
| 81218068 | Active | $1,149,000.00 | 5/14/12 | 1270 SILVERADO DR | 4 | 3 | 2530 | 156 | -- | -- |
| 81215055 | Active | $899,950.00 | 4/23/12 | 6521 TIMBERVIEW CT | 4 | 3 | 2450 | 177 | -- | -- |
| 81210207 | Active | $832,300.00 | 3/19/12 | 20891 ALMADEN RD | 4 | 3 | 2888 | 212 | -- | -- |
| 81148365 | Active | $2,699,000.00 | 11/22/11 | 20315 MCKEAN RD | 6+ | 3.5 | 5000 | 330 | -- | -- |
| 81236855 | Pending | $779,900.00 | 10/7/12 | 796 COFFEEWOOD CT | 3 | 2 | 1780 | 8 | -- | 11/21/12 |
| 81235736 | Pending | $768,000.00 | 9/28/12 | 6153 CECALA DR | 3 | 2 | 1673 | 8 | -- | 10/31/12 |
| 81235268 | Pending | $999,995.00 | 9/25/12 | 1091 MAZZONE DR | 4 | 3 | 2655 | 4 | -- | 10/19/12 |
| 81234909 | Pending | $1,200,000.00 | 9/21/12 | 6818 LAZY RIVER WAY | 5 | 3 | 2848 | 2 | -- | 10/18/12 |
| 81233625 | Pending | $968,000.00 | 9/11/12 | 6954 BRET HARTE DR | 5 | 2.5 | 2496 | 8 | -- | 10/19/12 |
| 81233308 | Pending | $889,000.00 | 9/7/12 | 1548 PUERTO VALLARTA DR | 5 | 2.5 | 2278 | 13 | -- | 10/19/12 |
| 81232645 | Pending | $1,350,000.00 | 9/4/12 | 7166 CALCATERRA DR | 4 | 3 | 3404 | 20 | -- | 10/26/12 |
| 81232340 | Pending | $799,000.00 | 8/30/12 | 6576 CAMDEN AVE | 4 | 2.5 | 2050 | 42 | -- | 10/18/12 |
| 81232128 | Pending | $939,888.00 | 8/29/12 | 943 MARLINTON CT | 4 | 2.5 | 2240 | 23 | -- | 10/20/12 |
| 81232002 | Pending | $1,499,999.00 | 8/27/12 | 1398 HILLCREST DR | 4 | 3.5 | 2618 | 25 | -- | 10/24/12 |
| 81229326 | Pending | $949,999.00 | 8/6/12 | 6911 VILLAGEWOOD WAY | 4 | 3 | 2216 | 43 | -- | 10/19/12 |
| 81228096 | Pending | $1,250,000.00 | 7/26/12 | 6183 FRANCISCAN WAY | 5 | 3.5 | 2738 | 63 | -- | 10/30/12 |
| 81227882 | Pending | $737,000.00 | 7/25/12 | 6201 MERIDIAN AVE | 4 | 2.5 | 2198 | 73 | -- | 10/30/12 |
| 81234863 | Pending Release Clause | $799,950.00 | 9/20/12 | 6510 KOREMATSU CT | 4 | 2.5 | 2383 | 14 | -- | 11/9/12 |
| 81233349 | Pending Release Clause | $898,000.00 | 9/8/12 | 6298 CALLE BONITA | 4 | 2.5 | 1995 | 28 | -- | 11/27/12 |
| 81233052 | Pending Release Clause | $1,145,000.00 | 9/6/12 | 1190 ROYSTON CT | 5 | 2.5 | 2735 | 33 | -- | 11/10/12 |
| 81233081 | Pending Release Clause | $819,000.00 | 9/6/12 | 6114 PASEO PUEBLO DR | 3 | 2 | 1800 | 25 | -- | 10/30/12 |
| 81232650 | Pending Release Clause | $978,800.00 | 9/4/12 | 6519 BOSE CT | 4 | 3 | 2392 | 11 | -- | 11/15/12 |
| 81229964 | Pending Release Clause | $825,000.00 | 8/10/12 | 1461 ATHENOUR CT | 4 | 2.5 | 2008 | 27 | -- | 11/6/12 |
| 81228959 | Pending Release Clause | $909,888.00 | 8/2/12 | 6208 LILLIAN WAY | 4 | 3 | 2428 | 72 | -- | 11/13/12 |
| 81227889 | Pending Release Clause | $725,000.00 | 7/24/12 | 6205 PASO LOS CERRITOS | 4 | 2 | 1612 | 63 | -- | 12/15/12 |
| 81225302 | Pending Release Clause | $659,000.00 | 7/6/12 | 6183 FLOWERING PLUM RD | 3 | 2 | 1789 | 60 | -- | 10/30/12 |
| 81210777 | Pending Release Clause | $899,000.00 | 3/22/12 | 6654 ELWOOD CT | 5 | 3 | 2758 | 186 | -- | 11/30/12 |
| 81236450 | Pending Show | $1,099,000.00 | 10/4/12 | 1014 BLUE MIST PL | 4 | 2.5 | 2240 | 8 | -- | 11/16/12 |
| 81236540 | Pending Show | $1,288,000.00 | 10/4/12 | 1120 GRIMLEY LN | 4 | 2.5 | 2621 | 8 | -- | 11/20/12 |
| 81236553 | Pending Show | $1,165,000.00 | 10/4/12 | 1127 QUEENSBRIDGE WAY | 4 | 2.5 | 2478 | 11 | -- | 11/14/12 |
| 81236109 | Pending Show | $1,498,000.00 | 10/1/12 | 6634 BROADACRES DR | 4 | 3.5 | 3634 | 8 | -- | 11/2/12 |
| 81235970 | Pending Show | $705,000.00 | 10/1/12 | 5838 PORTO ALEGRE DR | 3 | 2 | 1600 | 8 | -- | 11/6/12 |
| 81235737 | Pending Show | $989,000.00 | 9/28/12 | 1199 QUAIL CREEK CIR | 3 | 2.5 | 2405 | 8 | -- | 11/9/12 |
| 81235619 | Pending Show | $899,000.00 | 9/27/12 | 1518 TORRE CT | 3 | 2 | 2060 | 9 | -- | 11/15/12 |
| 81234910 | Pending Show | $1,745,000.00 | 9/20/12 | 1017 WOODVIEW PL | 5 | 3.5 | 5062 | 5 | -- | 10/30/12 |
| 81234472 | Pending Show | $875,000.00 | 9/17/12 | 5981 CRIMSON DR | 4 | 2.5 | 2246 | 11 | -- | 10/30/12 |
| 81234192 | Pending Show | $630,500.00 | 9/14/12 | 5952 VIA MADERO DR | 3 | 2 | 1670 | 11 | -- | 11/16/12 |
| 81233633 | Pending Show | $1,749,000.00 | 9/11/12 | 1170 OLIVE BRANCH LN | 4 | 3.5 | 3957 | 6 | -- | 10/18/12 |
| 81233440 | Pending Show | $1,199,000.00 | 9/10/12 | 7019 BURNSIDE DR | 4 | 2.5 | 2438 | 10 | -- | 11/6/12 |
| 81232274 | Pending Show | $949,000.00 | 8/30/12 | 6573 ROLLING OAKS DR | 4 | 2.5 | 2309 | 46 | -- | 11/28/12 |
| 81232302 | Pending Show | $1,090,000.00 | 8/30/12 | 1225 WOODED HILLS DR | 4 | 3.5 | 2714 | 5 | -- | 10/18/12 |
| 81230020 | Pending Show | $1,420,000.00 | 8/10/12 | 7061 GLENVIEW DR | 4 | 3.5 | 3238 | 62 | -- | 11/6/12 |
| 81229320 | Pending Show | $850,000.00 | 8/6/12 | 1615 GUADALAJARA CT | 3 | 2 | 2261 | 50 | -- | 10/26/12 |
| 81229098 | Pending Show | $924,900.00 | 8/3/12 | 1474 MONTELEGRE DR | 5 | 2.5 | 2278 | 69 | -- | 11/9/12 |
| 81228856 | Pending Show | $990,000.00 | 8/2/12 | 5974 CROSSMONT CIR | 4 | 3 | 2655 | 43 | -- | 10/25/12 |
| 81227561 | Pending Show | $1,150,000.00 | 7/23/12 | 7173 SCARSDALE PL | 5 | 3.5 | 3199 | 70 | -- | 11/1/12 |
| 81227774 | Pending Show | $924,000.00 | 7/23/12 | 666 BRIAR RANCH LN | 3 | 2.5 | 2388 | 62 | -- | 10/30/12 |
| 81222004 | Pending Show | $1,799,000.00 | 6/11/12 | 20755 SCENIC VISTA DR | 4 | 3 | 3900 | 119 | -- | 11/6/12 |
| 81237362 | Sold | $898,775.00 | 10/9/12 | 6702 MOUNT PAKRON DR | 5 | 2.5 | 2450 | 0 | $898,775.00 | 10/9/12 |
| 81234493 | Sold | $1,089,000.00 | 9/18/12 | 6729 HAMPTON DR | 3 | 2.5 | 1978 | 11 | $1,093,350.00 | 10/12/12 |
| 81233116 | Sold | $949,000.00 | 9/6/12 | 1470 CAMINO ROBLES CT | 4 | 2.5 | 2390 | 7 | $950,000.00 | 10/12/12 |
| 81232967 | Sold | $922,000.00 | 9/6/12 | 890 HAMPSWOOD WAY | 4 | 3 | 2216 | 0 | $922,000.00 | 9/6/12 |
| 81231189 | Sold | $938,000.00 | 8/21/12 | 6549 TIMBERVIEW DR | 4 | 2.5 | 2177 | 22 | $919,000.00 | 10/12/12 |
| 81230712 | Sold | $679,000.00 | 8/16/12 | 1229 REDMOND AVE | 3 | 2 | 1673 | 24 | $701,000.00 | 10/4/12 |