Home Values in Madison WI 53719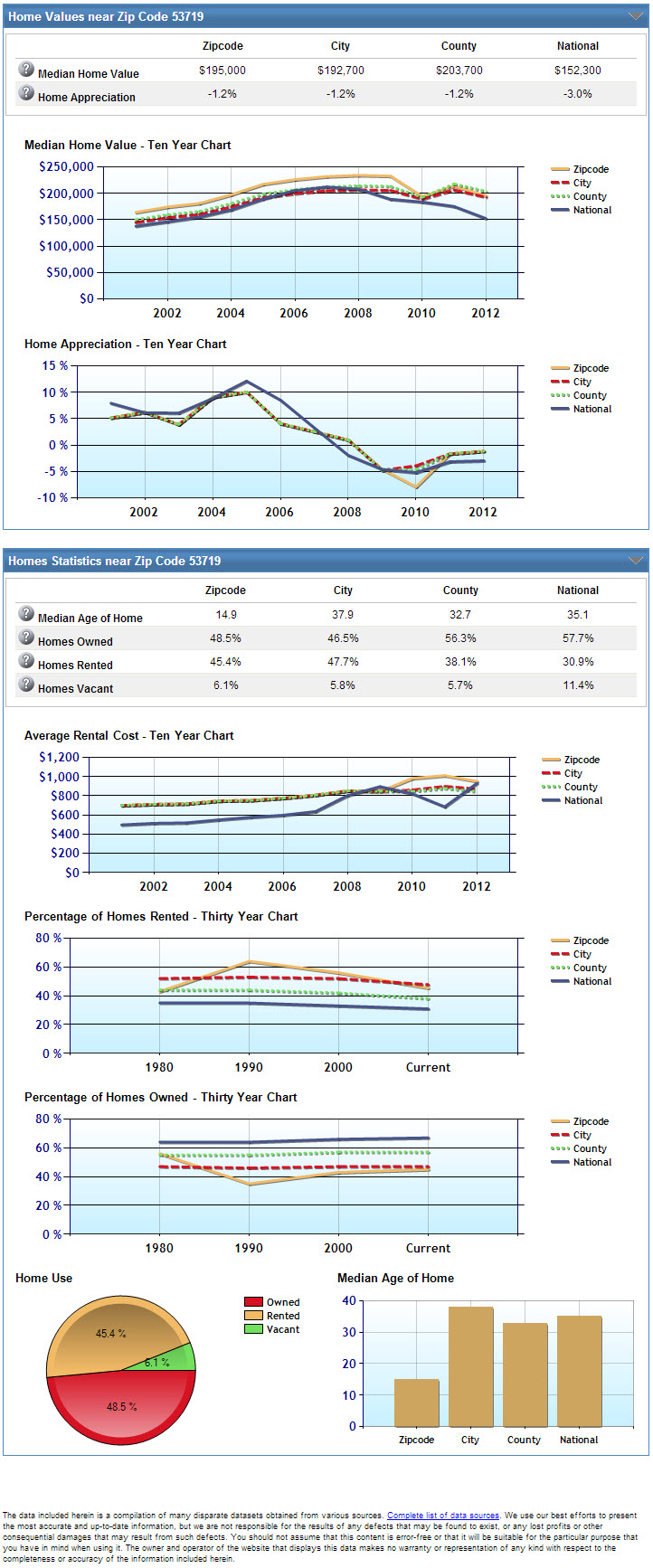 From Wikipedia:
Madison is the capital of the U.S. state of Wisconsin and the county seat of Dane County. As of July 1, 2011, Madison had a population of 236,901.[2] making it the second largest city in Wisconsin, after Milwaukee, and the 81st largest in the United States.


Madison is located in the center of Dane County in south-central Wisconsin, 77 miles (124 km) west of Milwaukee and 122 miles (196 km) northwest of Chicago. The city completely surrounds the smaller Town of Madison, the City of Monona, and the villagesof Maple Bluff and Shorewood Hills. Madison shares borders with its largest suburb, Sun Prairie, and three other communities, Middleton, McFarland and Fitchburg. The city's boundaries also approach the villages of Verona, Cottage Grove, DeForest, andWaunakee.
According to the United States Census Bureau, Madison's area is 84.7 square miles (219.4 km2), of which, 68.7 square miles (177.9 km2) of it is land and 16.0 square miles (41.4 km2) of it (18.9%) is water.