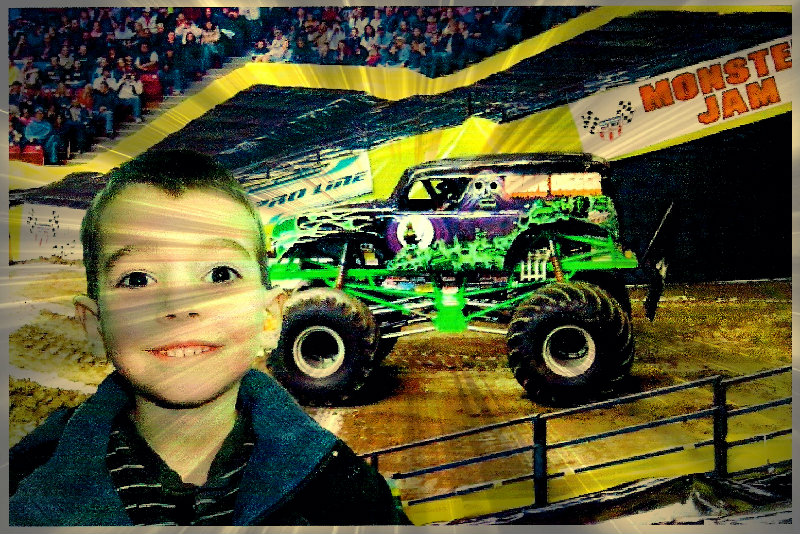 It's raining in Sacramento this afternoon and evening! But rain or shine, the Monster Truck Show is happenin' at Raley Field tonight and tomorrow evening. Always a crowd pleaser for young and old, the Pit Party begins at 6:00 pm until 7:00 pm. The show starts at 7:30 pm.
The picture above is of my grandson, Ryan, who was born into the world, hardwired for NASCAR, Monster Trucks, and Mustangs. He was a mere 3 years old when this picture was taken. He and I did an evening of Monster Trucks back then. Ryan is 17 years old now. His bedroom is a testament to his love of automotive treasures.
Raley Field is located at 400 Ballpark Drive, Sacramento, California 95691

Ticket prices for the Monster Truck Show start at $10.00
Although event goers may need to brave rain and showers, the mud adds to the drama of the trucks performing on the field!