One of the more important things I've experienced since beginning to access The American River Parkway on my bicycle these past couple months, is that no two rides are alike. There is always some new experience, which defines the ride from the rest. It may be a whiff of seasonal flora in bloom, or the sound of the river quickly rushing from recent rains. It could be a wisp of cool air sent by a late autumn breeze. And always, there is some form of wild life, interacting with nature that teases.
Soon after my first ride along The Parkway, I came upon a pretty little rest area. It had grassy areas, picnic tables and a nice view. It's only accessible by The Parkway, and is located about ½ mile or so from the Sunrise Bridge area.

I quickly noticed a guy sitting on a bench next to the path, with a cowbell. He rang the bell as I rode by. In subsequent trips along this stretch of The Parkway, he was often seated at the same spot, while talking to a few cyclists, or feeding the squirrels; but nearly always cheering on those riding or jogging by.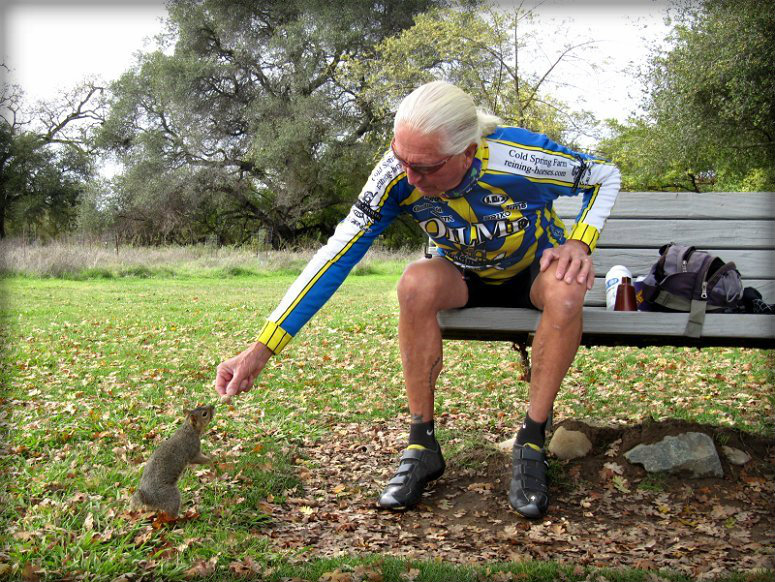 Today, when I reached this vicinity, it was time to take a needed break, get a drink of water, and catch my breath. But, mainly, I was curious about who this individual actually is.

Garland began riding The Parkway about 18 years ago. He thought, like I did, he'd probably quickly become bored. He didn't! I suspect The Parkway is about as much home to him as most any place else. He's on a first name basis with the squirrels. The one pictured eating from his hand, is Bob. Bob apparently got his name because he has no tail. However, Garland explained that Bob is actually a girl, and has a family. Garland is also friends with several wild turkeys, and deer that pay him no mind, as he sits in his usual place along The Parkway. If you ever get to about mile 18.5 on The American River Parkway, be sure to wave to Garland, and say, "Hi."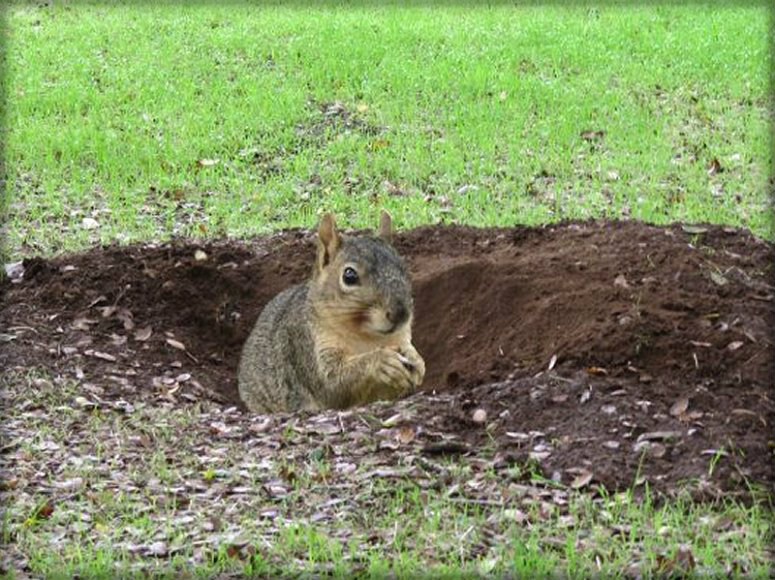 Other Photoblogs I've written about The American River Parkway can be accessed as follows: