Free Christmas Light Viewing in Rice Park, St. Paul, MN
Rice Park in downtown St. Paul, MN is a beautiful park any time of the year but it is stunning during the Christmas season.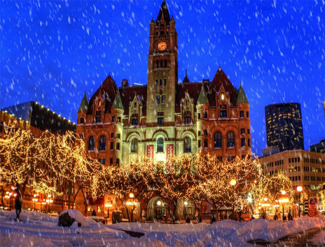 The entire park comes alive as every tree is draped with twinkling lights.
Rice Park sits at the base of the Landmark Center where numerous events are held throughout the holiday season.
Sip hot chocolate while strolling the area or visit many restaurants, pubs and theaters in the area.
Better yet, just sit and enjoy the lights!
Merry Christmas and blessings to you and your family.