Real Estate - Crap Shoot or Texas Hold'em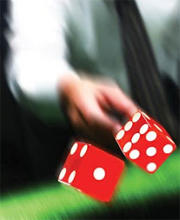 When it comes to buying or selling a home avoid crap shoots & Russian roulette. The savvy home seller or home buyer can learn a thing or two from the poker pros of the WPT (World Poker Tour) and the WSOP (World Series of Poker).
Gambling with selling your home (nest egg) or making the largest financial decision of your life (buying a home) is not a strategy we recommend - even for those whose primary investment strategy for retirement is buying a weekly lotto ticket.<!--more-->
Buying or selling a home without educating oneself about the local real estate market, the home buying process and enlisting the services of a real estate professional is kind of like walking up to a craps table, rolling the dice and hoping for the best.
Real estate, like Texas Hold'em involves knowing the rules, reading people, calculating odds and betting strategies. In Texas Hold'em, your hole cards are critical to whether you play the hand or fold. They are pivotal to your betting strategy as well.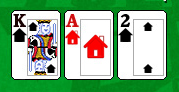 When you're buying a home, your two hole cards are: 1) Credit Score & Down Payment and 2) Motivation & Negotiation. In local real estate markets like Danville, San Ramon and Dublin CA, housing inventory is low, prices are stable and rising and most real estate transactions are receiving multiple offers.
When you're buying or selling a home in a multiple offer scenario, you want to see the flop - meaning you want to get to the second round of bidding. The flop will help you to determine the strength of the other hands (offers) and what your strategy and counteroffer should be.
Home sellers and Realtors do not necessarily accept the highest price offer for the home. A home buyer that bets everything on the price is rolling the dice or going all in on a less than optimal strategy. You may even get the home, but may wind up paying more than you had to or missing out on home repairs or concessions the home seller would be willing to make.
A strong credit score and significant down payment often trump the highest bid as home sellers and mortgage brokers want to bet on the deal that has the best chance of getting financing and closing escrow in a timely fashion.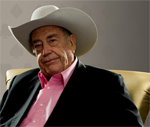 Motivation and Negotiation go hand-in-hand. This is where having an old poker pro like Doyle Brunson - or in the case of a home buyer or home seller, a professional Realtor on their side. A seasoned Realtor has the experience to help you read the "tells" of the other players. Which side is more motivated? What's the strongest betting strategy? Who's bluffing? What's the pot really worth?
Though we're using gambling as a metaphor and to make a few points, we don't encourage anyone to gamble on their home purchase or home sell. We don't gamble with our client's dreams - we offer solid advice based upon years and years of assisting clients to buy and sell real estate. We know the local real estate markets in Danville, San Ramon, Dublin, Alamo, Walnut Creek and surrounding area. We are skilled negotiators with years of experience in real estate and corporate marketing & sales. We've closed over 550 escrows and we've been recognized as being in the top 2% of Realtors in the Bay Area for customer satisfaction.
Email Craig if you would like to know more about buying or selling a home or condo in Danville & San Ramon call (925) 984-4910