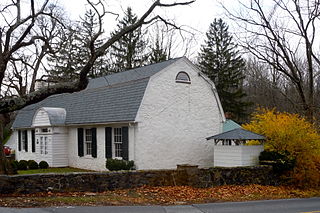 Walnut Green Road in scenic Greenville Delaware not only is the home to the historic Walnut Green School, but also offers a once in a lifetime opportunity to purchase Walnut Green Rd Real Estate Greenville DE 19807  currently for sale.
My grandfather attended Walnut Green School, which was built in 1732, and rebuilt in 1780.  It was in continuous use as a public school for 140 years.  For more on the school and it's restoration, read this article from in the Sunday Morning Star, October 10, 1948.  It is now is on the National Registry of Historic Places.   
In the heart of Greenville's Chateau Country, just past Hoopes Resevoir, is Walnut Green Road which I've traveled frequently over the years when we lived in Walnut Ridge. Walnut Green Road ends at the Pyles Ford Road and the entrance to Fieldstone Golf Club (where my family used to toboggan and snow mobile before it became a golf course).  
To learn more about the Gentleman Estate on Walnut Green Road that is currently for sale, click one of the photos below which will take you to a link which provides photos, virtual tours, satellite view, room sizes, acreage and more.
For a private tour, contact Mary & John Luca at 302-740-5872.
View Larger Map
---