Welcome Village of Indian Hill buyers!
Today, January 3rd, 2013, we currently have 80 gorgeous Indian Hill OH homes for sale with a median asking price of $1,389,250 and a median days on market of 228. We also have 10 homes currently pending with a median asking price of $699,450 and a median days on market of 117.
An interesting statistic to note is the one that helps to point to the elasticity of this market, which can be revealed in the prices of the homes that have sold in the last 6 months. During that time, 48 homes were sold with a median asking price of $982,500 and a median final sales price of $925,000. That means that there was 6% spread between asking and final sales price....something to note if you are buying in this market today!
Covering nearly 20 square miles in Hamilton County and just northeast of Cincinnati OH, Indian Hill is known officially as "the Village of Indian Hill" even though the population count of over 5,900 technically categorizes it as a city. According to the Robb Report, Indian Hill is the "best place to raise a family". With it's gently rolling hills, quaint village feel, and excellent Indian Hill schools, it's no wonder that many families choose to move here.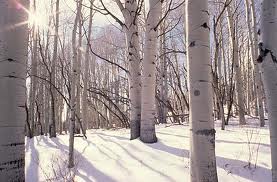 Why not start the New Year out right and browse through all the current homes for sale in the Village of Indian Hill and see why this would be a great place to call YOUR home! For more information regarding available homes in the area, just ask Cathy.
Proceed with knowledge and be empowered to make sound decisions in all your real estate transactions.
____________________________________________________________________________
NORTHERN KENTUCKY Real Estate Sales - Cathy Miles Realtor®
CINCINNATI, OHIO Real Estate Sales - Cathy Miles Realtor®
I specialize in helping buyers & sellers with their real estate needs in Northern KY and in Cincinnati, OH .
With passion, I invite you to board my boat for your next destination and allow me the opportunity to help you navigate the ever changing currents of this incredible market!
just ask cathy...513.673.7726
Helping to educate buyers & sellers to make sound real estate decisions. __________________________________________________________________________________________________________________________________________