FHA Extended its Waiver Prohibiting Flipping Over Until December 2014
January 2013
FHA Waiver of the Prohibit for Flip Over Flipping: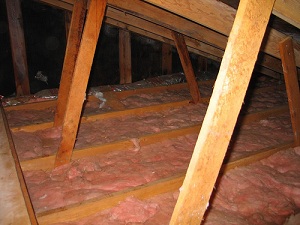 FHA is extending the availability of the temporary waiver of its regulation that prohibits the use of FHA financing to purchase single family properties that are being resold within 90 days of the previous acquisition, until December 31, 2014. The waiver is applicable to all single family properties being resold within the 90-day period after prior acquisition, and is not limited to foreclosed properties.
This is a very good news for investors. Investors are steady buying homes, based on a recent extension of an FHA temporary waiver. For more information on Investors Flipping Over please visit http://www.TexasFiveStarRealty.com/Investors_Flipping_Over.asp
Additionally, the waiver is subject to certain conditions, and mortgages must meet these conditions to be eligible for the waiver. The waiver is not applicable to mortgages insured under HUD's Home Equity Conversion Mortgage (HECM) Program or reverse mortgage.
Some conditions on the program remain, however. Transactions must be arms-length, with no other Interest existing between buyer and seller or other parties participating in the transaction. Also, if the flipper asks a price above 20 percent of the purchase price, reasons for the higher price must be documented and justified before the purchase can go forward. The flipper must prove expenses were incurred during the renovation, rehabilitation and repair process that account for the increased price.
Another restriction stipulates that the property cannot have been flipped within the previous 12 months. Other prohibited activities include artificially inflating home values, falsifying documentation and getting unqualified buyers Into houses they can't afford by giving them money under the table or inflating their worth on paper.
All properties are subject to a property inspection which must be presented to their prospective buyer. The inspection must include the home's foundation, roof, plumbing and electrical systems, the home's exterior, the heating and ventilation systems, the interior, windows, doors, deck and driveway.
For more information on this please visit the HUD's Waiver of Anti-Property Flipping web page at: http://www.gpo.gov/fdsys/pkg/FR-2012-11-29/pdf/2012-28918.pdf .
For information about Investors Flipping Over please visit my site at http://www.TexasFiveStarRealty.com/Investors_Flipping_Over.asp
Home flippers are continuing to view The current real estate market as a Buying and selling opportunity. These Investors are steady buying homes, based on a recent extension of an FHA temporary waiver. Previously, FHA Regulations prohibited insuring a mortgage On a home owned by the seller for less Than 90 days. The temporary waiver of this Rule was first granted in 2010 to help improve conditions in communities experiencing high foreclosure rates. It was hoped that "flippers" could renovate and sell - previously left abandoned in order to accelerate the resale and repopulation of struggling neighborhoods, and this has turned out to be the case..
With the continuation of the waiver through the end of 2014, buyers will be permitted to continue to use FHA-insured financing to purchase a home that was recently purchased by the current owner and placed back on the market. Because of the caution being exercised by many financial institutions when it comes to approving home mortgages, FHA-insured mortgage financing is often the only means of Financing available to many buyers.