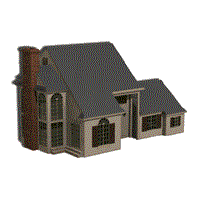 Home Warranties really make sense
I've been selling Real Estate for over 12 years both in NY and now in FL. Most of my business has come from listing properties and I have seen some interesting things through my travels in the business. There are some really crazy incentives out there right now that sellers are offering buyers.
I have seen sellers offer a free 5 day vacation if they purchase their home and I have also seen people offer free 2 yr gym memberships. I'm not saying these aren't good incentives but you have to find a buyer that either wants a free vacation or a way to stay in shape.
I'm not saying that these are bad incentives... but I wonder if these type of incentives really make sense?
Why not offer them a home warranty plan as an incentive? It is a great tool to insure that all of your major appliances are in working order when you are selling your home. This way if anything is wrong during your inspection you might save money for expensive repair or replacement. There are a few different programs available....it just depends on which is the most compatible to your situation.
There are many different companies out there that offer all kinds of programs that fit the seller and the buyers needs. My experience has been nothing but positive with the company I want to talk about.
American Home Shield or AHS is the company I am referring to.If you are interested in finding out more then please click on the link in this article. Just for the record...there are many great companies out there and I am in no way trying to sell this particular company but I can tell you from experience that my clients were all satisfied. I did have one client actually write me a recommendation letter that happened to mention how AHS saved them over $450 in repairs or replacement while their property was listed with us. This particular program covered the sellers during the entire listing period and gave the buyer a 1 yr free warranty after closing. Iwas definitely surprised but I truly believe it can be a good insurance policy for your property during the process.
To me ...home warranties really make sense and that they could be the best incentive offered when buying a home.
Please contact Neal The Real Deal Bloom
-Realtor® /Remax Hometown
2500 Weston Road ,Suite 103
Weston FL 33331
(954)608-5556
The Real Deal tells it Like it is in Real Estate-copyright © 2008-All rights reserved