Since Michael Crichton's passing, the medical mystery genre has had a VOID....and VOILA! Michael Palmer has stepped in with his ER doc, boxer character * Dr. Lou Welcome.
Dr. Welcome first became a reality in short story by Palmer * ON CALL.....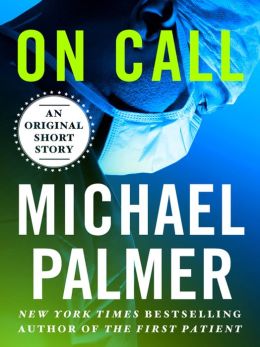 ....and then was featured in his novel, Political Suicide. Welcome is a flawed doctor with a troubled past of addiction who now helps his patients in a DC area ER and through monitoring other physicians who have had their licenses restored after recovery.
Welcome has a cadre of interesting characters around him including his teenage daughter, ex-wife, boxer/sponsor/gym owner/friend and a boss-from-hell in the program he is involved in to monitor other doctors who are in recovery.
I L♥VE finding a new literary character and reading their adventures in the order that they happen.....get in on the WELCOMING ground floor with these GREAT new Michael Palmer offerings.