Who is the BALD HEAD and why should I list MY property with him?
Hang out around Franklin NC for very long and you are sure to see the BALD HEAD somewhere around town. Yard signs, large commercial real estate ads, front page of the Real Estate Buyer's Guide, the BALDMOBILE, our location on Main Street... we are out there, and we're loving every minute of it!

We want to SELL YOUR HOME! Savvy marketing, quality videos and a strong internet presence are so important in this new age of real estate marketing. Our website, www.baldheadtherealtor.com, averages over 200,000 visits per month... that's well over 2 million visits a year! What that means to our sellers is gigantic exposure for their home, land or commercial listing WORLDWIDE!
Bald Head Realty is well-known for it's custom video tours and active presence on YouTube.com... here are a few recent comments from customers:

"The video John produced of our home was HGTV worthy and initiated immediate interest."
-Graydon and Susan Smith
"I wanted to compliment you again on the videos you take of the listings. It really helps me get a better idea of the flow of the rooms in the house and your narrative makes me want each and every one of them!"
-Donna Kiehl
"I believe many of the services you offer, such as additional website photos, information, and video presentations, as well as, working with other realtors to make sure they are aware of the property, made a difference in getting the house sold."
-Preston Mitchell
"Your videos were wonderful. We felt we knew you before we met."
-Jim and Connie M.

Buying or Selling property in the Franklin NC area? Bald Head Realty is the place you need to BE!
Give us a call today for a Free Consultation and/or Broker Price Opinion on your property! 828-506-3719
View our previous blog posts below:
These are the newest Listings in the Ellijay Township of Franklin NC Feb 13th, 2013

Posted on February 13, 2013 12:32 PM by John Becker
Below you will find the newest home listings in the Ellijay area of Franklin as of Feb 13th, 2013! The Ellijay Township is located in Franklin NC in the eastern part of town in Macon County NC. This township is conveniently locate... Read more
Tags: Ellijay Franklin NC Properties for Sale, Franklin NC Homes for Sale, Franklin NC Properties, Western NC Mountain Real Estate, Franklin NC Free MLS Search | Comments (0)<!-- Posts -->
Country living close to town in Franklin NC! You'll feel miles away from it all...but you won't be! This home is just 5 minutes from everything Franklin NC has to offer... shopping, restaurants, hospital care... it's all close to yo...Read more
RealTown Blog: You can't miss the BALD HEAD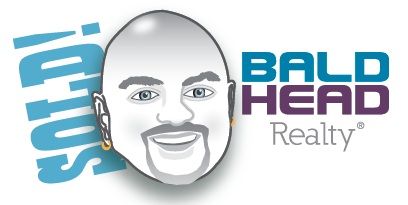 Macon County NC Real Estate with Specialty in Franklin & Otto
"Offering Solutions to My Clients"
Your gateway to Paradise in the Smokey Mountains of Franklin, NC.John Becker / Bald Head, provides a superior level of informed, professional real estate service to Buyers and Sellers. You can obtain any information you require in order to make an informed purchase regarding Franklin NC Homes for Sale and Franklin NC Properties for Sale with John Becker at Bald Head Realty. Call 828-506-3719.
"My Dream is to Help You Move into Yours!"