Fun Activities in Phoenix February 22nd – 24th
Arizona Renaissance Festival

The Renaissance Festival is a medieval amusement park, a 12-stage theatre, a 30-acre circus, an arts and crafts faire, a Jousting Tournament and a feast, all rolled into one non-stop, day-long, family adventure!

Walk among more than 2,000 brightly costumed actors, dancers, and musicians who roam the medieval replica village. And browse over 200 elaborately adorned shops offering an array of traditional goods.
Date and Time: Saturday March 23rd and Sunday March 24th, 10:00am – 6:00pm
Location: The Renaissance Festival. 12601 East Highway 60 Apache Junction, AZ. 85118
Cost: General Admission: $22.00 for adults $12.00 for children 5-12 (under 5 always free) $19.00 for seniors 60 and over
58th Annual Scottsdale Arabian Horse Show
The largest event of its kind in the world, the Scottsdale Arabian Horse Show is held at WestWorld in north Scottsdale and attracts hundreds of thousands of spectators. In addition to exciting competitions, gala parties, educational seminars and an international cuisine court, the event features more than 300 vendor booths, offering everything from lavish jewelry, clothing and works of art.
Date and Time: Friday February 22nd, Saturday February 23rd, and Sunday February 24th starting at 7:30am
Location: WestWorld. 16601 N Pima Road, Scottsdale, AZ. 85260
Cost: $10 adults, $7 Seniors and children 12 and under free
Phoenix International Sportsmen's Expo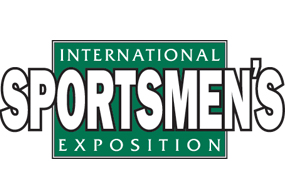 ISE's industry-leading interactive features allow any attendee to view, learn about, or actually experience a wide variety of outdoor products and activities. Plus, boats, four-wheelers, retail fishing and archery shops, plus hundreds of exhibitors offering wildlife art, outdoor gear, and fishing, hunting and other outdoor adventures in Arizona, across the West, or in Canada, Alaska, Mexico, South America and even South Africa.
Date and Time: Saturday, March 23rd, 10:00am - 6:00pm
Sunday, March 24th, 10:00am - 5:00pm
Location: University of Phoenix Stadium 1 W Cardinals Dr. Glendale, AZ. 85305
Cost: $12, Children 15 and under free with adult ticket
Spring training baseball under the warm Arizona sun has been a tradition for devoted fans since 1947, when just two teams, the Cleveland Indians and the New York Giants, came here to prepare for the rigors of the long regular season. Today, 15 teams train in the Phoenix metropolitan area in the greatest concentration of professional baseball facilities found anywhere in the United States. For visitors, the Cactus League couldn't be more convenient, with short drive times between ballparks and a full range of hotel, dining and shopping amenities. Truly, the Cactus League is the premier destination for baseball lovers. And this website has everything fans need to enjoy one game or several during the 2013 spring training season.
Schedule, Ticket Prices and Locations
It's a great time to buy in Phoenix and I am an experienced Phoenix REALTOR®, who can help you find the home of your dreams. Let's talk about what down payment option is best for you, and discuss what neighborhood you would like to live in. Take a look at what we have currently and if the perfect property isn't there you can search the entire MLS on the "Search" page of this site.
Give me a call (602) 799-5239, or send me an email and we can discuss which option is best for you.