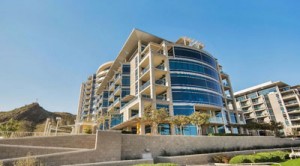 Let's visit some condos for sale in Tempe AZ. Among our favorites are the Tempe Town Lake condos at Bridgeview. Bridgeview has luxury condominiums with price tags as high as $1.9 million. Today we're going to the 12th floor at the top of the building.
From the sale staff at Bridgeview:
"Step into the new standard for waterfront luxury condo living and Tempe Town Lake condos, where exquisite designer touches create beautiful, modern homes. Private balcony or courtyards open to panoramic waterfront, mountain and city views. Step out your front door to the on-site gym and spa, and miles of hiking and biking trails around Tempe Town Lake. Close proximity to Scottsdale, Phoenix and the brick walkways of Mill Avenue. It's all at your fingertips at Bridgeview, a contemporary residential condo community dedicated to the finer things in life. Value not found in other condos for sale in Tempe AZ"
When it comes to condos for sale in Tempe AZ few have the view offered by this Bridgeview unit. Tempe Town Lake condos come with a price premium. The base price of $950,000 at Bridegview is the unfinished unit that measures 4,251 square feet. You could easily spend another $400,000-$500,000 completing the interior with high quality, luxury upgrades.

Take the video tour and see the amazing North and South views of one of the most amazing condos for sale in Tempe AZ that include the waterfront, other Tempe Town Lake condos, downtown Tempe, ASU football Stadium and the mountain next to the stadium, Rio Salado Parkway, and of course Tempe Town Lake.
Direct link for YouTube Video

The Tempe Town Lake condos at Bridgeview are conveniently located within walking distance of The Mill Avenue District, the light rail, and many parts of Arizona State University. In addition, the loop 202 freeway is only minutes away and offers a quick trip to the airport and central Phoenix.
HOA Costs: Condos for Sale in Tempe AZ in Bridgeview
Now let's talk about the HOA dues at Tempe Town Lake Condos and the additional costs for living in a fantastic location with luxurious amenities. Residents of Bridgeview Condominiums pay more than residents of other condos for sale in Tempe AZ at $.41 per square foot. The unit featured in this video is 4,251 square feet. A few entries on a calculator produce the following number: $1,870 in monthly HOA costs. Bridgeview is a place where condos for sale in Tempe AZ carry a HOA cost similar to premium locations in New York City.
Water, sewer, garbage removal
natural gas for your water heater, fireplace, cook tops, and barbecues
water softening system, pest control, and quarterly air conditioner filter replacement
window cleaning and home exterior maintenance
elevator and unit lift maintenance
maintenance of common areas
property and liability insurance, on-site employees, and workers compensation
on-site building personnel and the security staff patrolling the grounds
underground parking