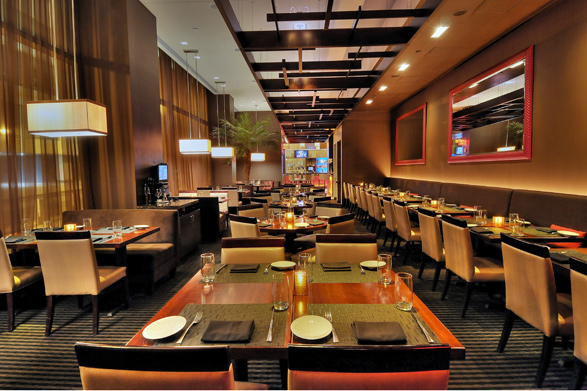 Philadelphia is known as the city of brotherly love. This doesnt mean that it's all that Philadelphia is known for. This city is thriving with cuisines from all over the globe and dining experiecnes that will never compare to anything else. In this post I am going to talk about my top 3 favorite restaraunts in this city. For you as the reader, I'd love to hear your feedback on what restaraunts you guys like the most. Lets chow down to my top 3!
#3: Parc
Parc is a Steven Starr restaurant located right on Rittenhouse Square. It is a mainly French cuisine, and just being there reminds you of eating in a dimly lit, beautiful Parisian cafe. Come here to enjoy the best of French lunch, dinners, and of course, don't forget dessert!
#2: Osteria
Osteria is a restraunt located on Broad street, just north of the vine street expressway. Come here to enjoy a very authentic american cuisine. Between the meat dishes, to their pizzas, to even their roasted pigs, Osteria is an experience of itself.
#1: Zama Sushi
Zama is located right next to Rittenhouse square and is definitely my favorite restaraunt in the city. Come here to enjoy authentic maki rolls, sashimi, and all other types of healthy and authentic japanese foods. They also will make your sushi with brown rice (For the health conscious folks)
So this is my list of my favorite restraunts in Philadelphia. Comment below and let me know yours!