Featured Des Moines IA Realtor Dave Steinick Keller Williams Realty Greater Des Moines Iowa: A Realtor of the highest ETHICS!
Below you are going to find a news story about the growth pains of the Greater Des Moines Iowa Keller Williams Market Center and the highest display of Culture that has been demonstrated by every single agent of this amazing Godly team.
We are going to feature each of these very special individuals over the next 2 months to introduce each and everyone of them to the Greater Des Moines Iowa Real Estate market.
Dave Steinick has been selling real estate in the Greater Des Moines area since December of 2001. In March of 2012 I founded "The Steinick Group - Real Estate Services" and brought on a team of specialists who can help provide a level of customer service unlike any other in the Greater Des Moines Area!
Also in March of 2012, we aligned our practice with Keller Williams Realty - Greater Des Moines. The tools and technology offered by Keller Williams has enabled us to leapfrog our past achievments and propell our business to 4 times the level we previously accomplished, and it's just the beginning. All this in 2 months.
About my team and I, we are all full time Realtors® and work primarily in residential resale and new construction, from single family dwellings to condos and townhomes.
Dave Steinick enjoys buying and selling real estate and feels that clients ultimately define our business and are the real reason for our continued success.
Dave Steinick has a vast knowledge in home structures having built many homes and serving as a disaster restoration specialist where he would basically tear apart and rebuild homes and buildings that were effected by fire, wind and water damage among other disasters.
As stated in the "About Me" section, Dave Steinick is experienced in all areas of home building and remodeling and is learning about new products every week, keeping up with new technology and products regarding new and pre-owned homes.
To our featured agent, Dave Steinick and all of the rest of the Keller Williams Realty Greater Des Moines Iowa team, we dedicate this to you. We are proud to call you FAMILY!
Today at Keller Williams National Convention appropriately called Family Reunion, Keller Williams Realty Greater Des Moines, the newest Des Moines Iowa Realty company, learned that they are indeed a part of a true family.
It seems that in March 2012, a long standing Real Estate firm, Burnett Realty, an independent, 37-agent firm founded in 2000 made the move to become Keller Williams Realty Greater Des Moines, the fastest growing Des Moines Iowa Realty company and immediately, the areas oldest and largest competitor, informed Burnett that they would not be paying the written and stated co-commission listed in the Multiple listing service to Keller Williams buyer agents. Now any other real estate company would simply say they would not show the listings if they were not going to be paid, but that is not the Culture of Keller Williams.
As a company whose very principals are God, Family, and business in that order, Keller Williams Realty Greater Des Moines, the fastest growing Des Moines Iowa Realty company decided that rather than deny the buyers access to all the homes available or hurt the sellers that listed their homes with that competitor by not showing their homes they would not be compensated to sell, they as an office made the decision to sell them anyway fully aware that other competitor is withholding the commissions pending the outcome of this lawsuit and investigations.
So once Keller Williams top officials got wind of just how this office is truly displaying the true CULTURE that is Keller Williams, a plan was put into action to make sure these extremely CULTURAL agents would soon learn what it means to be family members in Keller Williams.
2 very special ladies, Tabby Oldham from our Keller Williams Realty Legacy Partners Inc office and Tracy Coughlin, Team Leader for Keller Williams Southland Partners Kansas City came together to hatch a plan to raise $80,000 from all the Regional Offices Nationwide to bring 58 agents of the Keller Williams Realty Greater Des Moines, the newest Des Moines Iowa Realty company, to Family Reunion in Dallas this week. Next, their story became the highlight of our closing ceremony called Inspirational Brunch.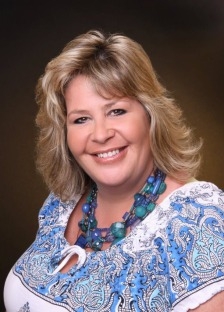 It was at this Inspirational Brunch that these wonderful KW family members, brothers and sisters, were introduced and their story was told. It was then that our leadership asked all 10,500 agents in attendance to dig into their pockets and help make our brothers and sisters whole. There was no hesitation. And in less than 1 minute, $107,684 and another $36,200 in pledges were raised to replace the over $100,000 in withheld commissions and the agents of Keller Williams Realty Greater Des Moines, the fastest growing Des Moines Iowa Realty company that made the CULTURAL and RESPONSIBLE decision to sell homes that they knew had nothing in it for them but the satisfaction of knowing they were doing right by the buyers and sellers, were completely made whole by their Keller Williams family.
This is the CULTURE that is Keller Williams. Our motto is Do the right thing no matter what. We firmly believe that by always taking the high road, good will always come to us.
So I ask you residents of Des Moines IA, which agents and company do you want to do business with?
If you are looking for a company full of agents with CULTURE that are willing to sell your home even knowing they may not get paid, but do it because it is the RIGHT THING TO DO, then you need to call Keller Williams Realty Greater Des Moines, the the fastest growing Des Moines Iowa Realty company today. Our agents are good, hard working, HONEST and ETHICAL and they are ready to share with you all of the latest technology, the most advertising of any other real estate company, and is backed by 80,000 like minded agents all working together to sell your home. Call today to SELL YOUR HOME!
And if you are looking for a FAMILY to work with that will embrace you, train you, and set your career on a path never before dreamed, then call me today for a confidential interview.
Isn't it a shame when a Real Estate firm of any size is so afraid of change that they would go to such extremes to try to keep competition away? What they don't realize is the full power of Keller Williams culture with God on our side and a true family of 80,000 agents working together for a common purpose, there is only one outcome to this fight.
To see the FULL NEWS STORY, CLICK HERE:
Iowa's largest brokerage sued over commission splits | Inman News
This is the culture that is Keller Williams. If this is the kind of FAMILY you wish to be a part of, call me today.
Please follow us on Social media by clicking below:
And if you would like one of these very special men and women to SELL YOUR HOME today and represent you in the most professional and ethical fashion possible, please: CLICK HERE for your Des Moines Iowa HOME VALUE today.