My mom had a saying. She believed if someone came to your door with a pleasant disposition and a smile on their face we ought to look around, because once allowed to enter, there may be others, who sometimes follow. Mother's words often rang true!

Awhile back, just such a thing occurred at the home of my son and my daughter-in-law. An adorable little tabby cat showed up at their door. They did the usual thing. They let it in. They fed it. It became comfortable. But, not long after, they discovered their visitor was expecting a family.

Early on Easter morning, the visitor gave birth to 6 of the most adorable kittens you can imagine. Upon first glance it is evident, they are of mixed and questionable parentage - But we don't judge!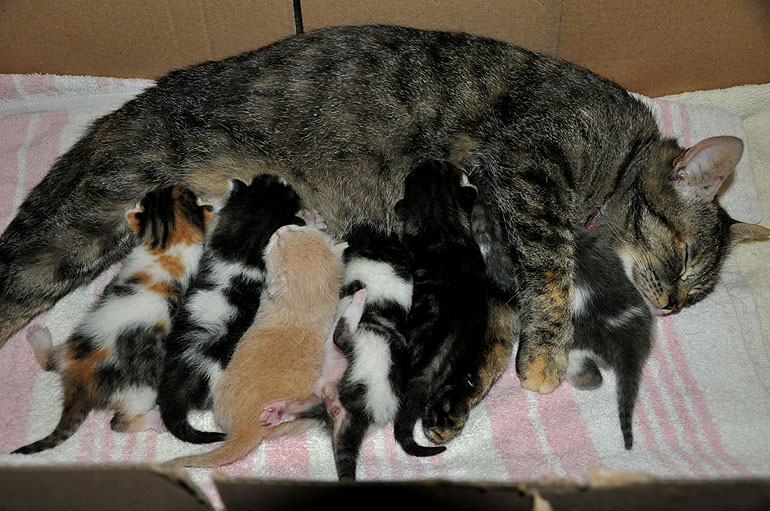 I have said I wanted no more pets other than my beloved dog, Kodi Bear. BUT, I fell in love at first sight with the adorable calico kitten, with the coat of many colors! I couldn't help myself! I've named her Camilla, or Cami for her camouflage coat.

Mama cat is an extremely good mother. And although this is the 8th day since their birth, half the babies already have their eyes open!

The next order of business is to find a good spay and neuter clinicJ

The kitten on the left is one of the little males (I think). My Camilla still has her eyes closed!