It was only a few minutes after snapping the pictures of the graceful arched bridges in Old Town Folsom this past Sunday, that I found myself a block or two away taking steps along the historic old sidewalks of Sutter Street. It was quiet in old town, probably a testament to those still sleeping from Saturday night's entertainment.
Old Town Folsom still has much of the spirit and flavor of its 1850s beginnings. But today, the area is populated with antique shops, great little cafes and restaurants and other little stores and places of interest.

If you are given an opportunity to visit Old Town Folsom, The Folsom History Museum is located right next to the Assay Office. The museum has a website, which provides great historical facts about the area: Folsom History Museum.

Folsom is a located about 12 miles east along highway 50. Old Town Folsom has tons of free parking. And it is convenient. Some of the best food in the area is on Sutter Street, with parking at the back door.

The bridge scene pictures posted this weekend can be accessed via: "Not All Beautiful Arches are in Cathedrals on Sunday Morning."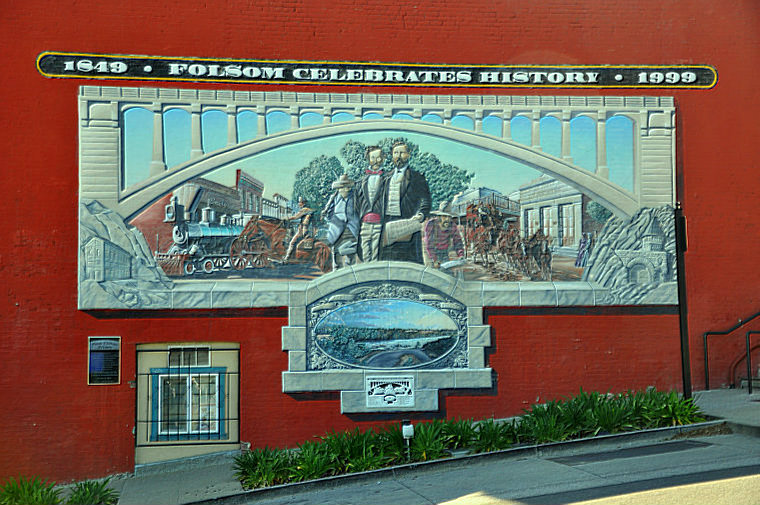 Old Folsom Mural Painted on Side of Sutter Street Building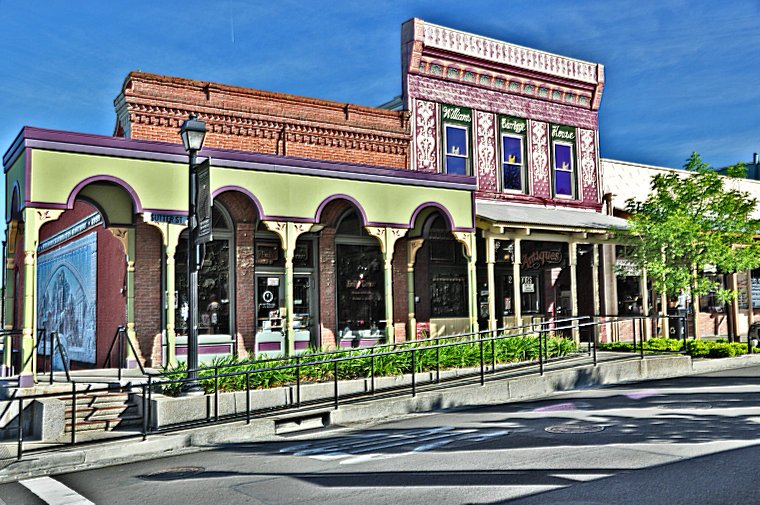 Sutter Street - Old Folsom - April 2013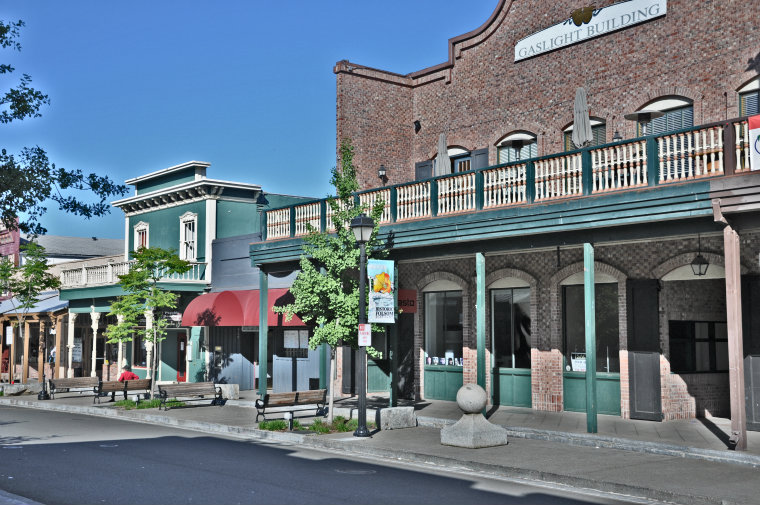 Sutter Street - Old Folsom - April 2013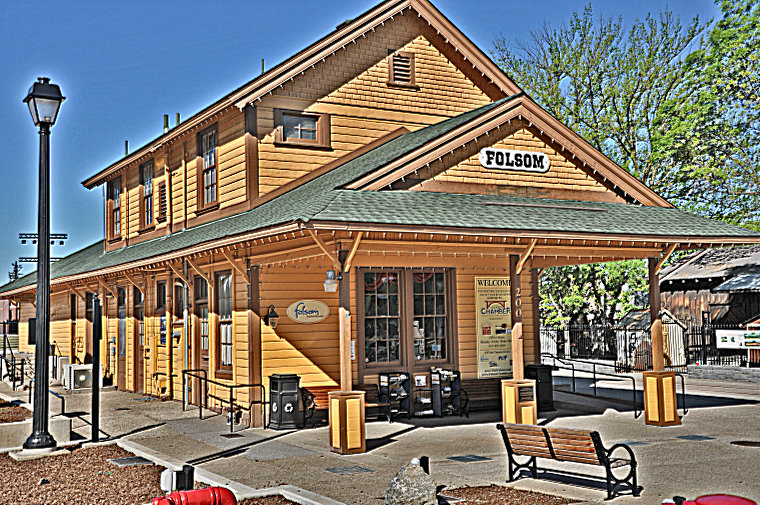 Old Folsom Train Station - April 2013


Note from Myrl: These photos were edited using i-Piccy's tools. Especially used were the "Vibrance" and "Emboss" effects.