In California when a buyer chooses to work with the listing agent on a transaction it is considered Dual Agency. Some advocates argue that this should not be allowed and laws should be passed to disallow it. Others see no issue in it. Some consumers even seek out dual agency, other prefer exclusive representation.
I read the following post this morning and it inspired me to write about the opposing opinion on the matter.
http://activerain.com/blogsview/3715179/should-double-ending-real-estate-transactions-be-illegal-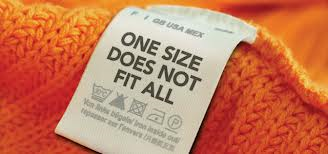 I don't think in the real estate business that there is a "one size fits all solution". I believe strongly in consumers having a choice in who and how they are represented. Here are a few pros I have found with dual agency.
1) less adversarial transactions. Information is conveyed between buyer and seller without a 4th party adding there own spin.
2) Clear communication of each parties desires and needs as a key to problem solving.
3) Clear instruction of requirements to the buyer from a listing agent that KNOWS the requirements of that seller.
Buyers agents and listing agents
Please note this should NOT say Buyers Agent VS. Listing Agent
a good buyers agent is going to work together with the listing agent to obtain their clients goals and purchase the property that they want to purchase.
1) The buyer may not want to convey certain information to the seller so they feel that this is a better option for them. (they can request this in dual agency also)
2) Buyers have a choice. They should have a choice to hire the trusted adviser that they want to hire. PERIOD.
THE BEST OFFER WINS. (you may THINK your offer is the best offer... I'm sure it is to you... But it may not be the best offer in the sellers eyes.)
So ask...Who is the seller?What do they want?
If the seller is an REO then there is ways you can increase the viability of your offer if your agent knows the clients requirements and policies. If the seller is a "normal" equity sale other items beside policy may be factors.
Some items that could be a factor that you should consider when writing an offer on an equity sale are.
1) move in/ out dates
2) would they prefer a longer or shorter close of escrow?
3) are they emotionally attached to the property? do they prefer to sell to someone that will make it a "home" or other emotional factors.
Each sale is different and should be treated uniquely.
CHOOSING A GOOD AGENT IS FAR MORE IMPORTANT THAN CHOOSING THE LISTING AGENT OR AN EXCLUSIVE BUYERS AGENT. There are good and bad of both listing and buyers agents.
If you are interested in excellent buyer or seller representation... don't hesitate to call me.