Container gardening is great for gardeners of all ages and skill levels. Containers are easy to water and weed, can be moved to different locations for sun or privacy, and they add pizzazz to small spaces. They're terrific accents for decks and patios, and add a welcoming touch of curb appeal to entryways. Ready to be inspired?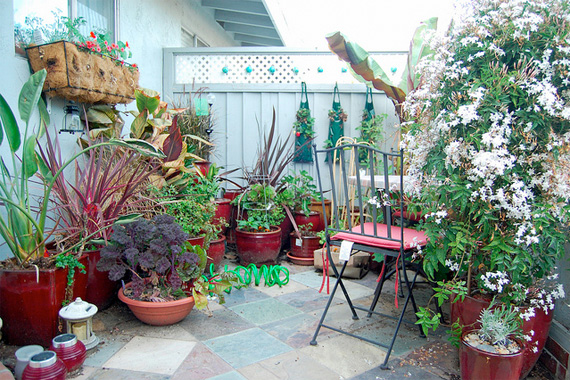 Credit: Kimberly McKinnis/Flickr
Small-Space Splendor
No soil in your back yard? No problem! Containers let you garden in bits and pieces and are perfect for small homes. Varying container sizes and styles lets you fill nooks and crannies — and even walls — with natural textures and colors. Best of all? No muddy shoes to track dirt inside!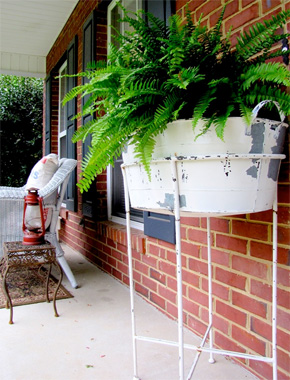 Credit: Amy Kinser/Kinser Home
Made in Your Shade
Containers create mini-climates, so you'll want to choose plants that thrive in specific conditions. Ferns love full shade, so this frondy fellow is quite happy under a covered porch, although it'll need regular hand watering. A second-hand wash stand makes an eye-catching container.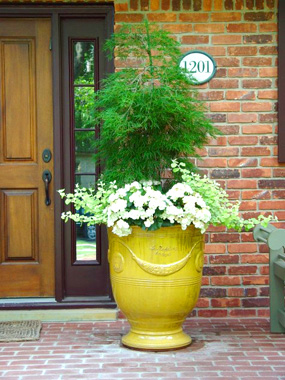 Credit: Deborah Silver
Pots Matter
Containers come in all sizes, shapes, and materials to fit every budget and style. When you're creating a container garden, make sure the color and size of your pots sync up with your scheme — whether a formal entry or a devil-may-care patio.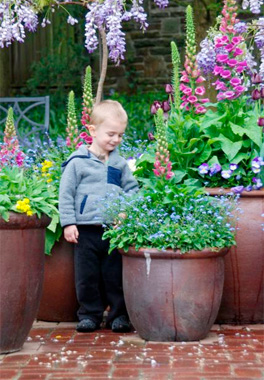 Credit: Wife, Mother, Gardener blog
Containers Inspire Budding Gardeners
Compact, easy-to-reach containers put plants right where little hands can dig in. Assign a container or two to each of your kids and teach them how to care for plants, and you'll be sewing the seeds of home ownership pride.
Credit: Robert Urban/Urban Productions, NYC
Greening Up Your Concrete Jungle
Sidewalk planters are a great way to add color and greenery to urban settings. Choose drought-resistant plants that need little maintenance. Hardy plants, such as these evergreen boxwoods (Buxus), ivy, and impatiens, thrive in tough city climates. Deep containers require less frequent waterings.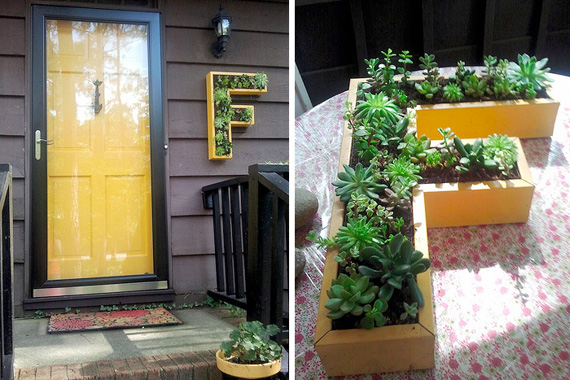 Credit: Belinda Furby
nitial Thinking
When it comes to containers, a little imagination can go a long way toward creating great curb appeal. These home owners proudly display their last initial with a living vertical wall container full of drought-tolerant succulents.
Check out more ideas here: http://www.houselogic.com/photos/gardens/container-gardening-ideas/slide/small-space-splendor/#ixzz2TZ9ogohB
Source: By: John Riha
Which ideas might you try out? Don't you just love summer gardening? If you don't have a place to call home and try these ideas out, contact me (information below) and I would be happy to find you a home in the Saratoga Springs, NY area. I also cover most of the capital district and beyond!