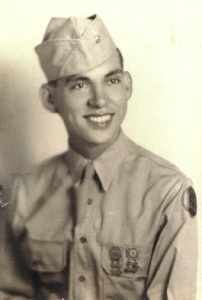 You're in the Army Now!
The year...1943
The war...World War II

The bombing of Pearl Harbor had already taken place December 7, 1941.

My father-in-law, Melvin Boyce Montgomery, then 18 years old decided to enlist in the Army to fight for his country and honor and served in the 103rd Infantry.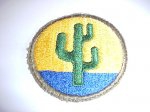 Mel enlisted as a young man, and took an exam to be a "signalman." He made a perfect score. They sent him to Fort Campbell, KY to train to be a signalman. He found out while he was there, that he could audition for the Army Band.

Being a long time musician, he auditioned. He made it! He was assigned to Patton's 3rd Army.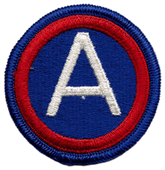 Somehow in the mix, the instruments disappeared and were replaced with guns, akin to the plowshares honed into swords.

Before he knew it, he was on a truck going across Europe. READ MORE