Prewar Condominiums in Greenwich Village epitomize the best characteristics of Condos for sale in all of Manhattan. Often we are asked why pre-war condos in Greenwich Village are so desirable, to put it simply the demand for outweighs the supply and the apartments have so much character to them. The lack of inventory in the neighborhood for pre-war condos makes this a small niche of the marketplace and the inventory that does come on the market is often bought within a very short time of becoming available.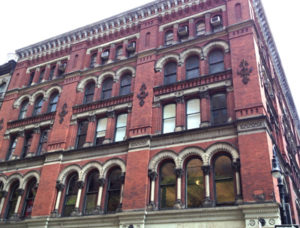 A number of reasons but most of our buyers who end up buying a prewar condominium in Greenwich Village are looking for certain apartment features that almost are only found in a prewar apartments.
Some of these prewar features include:
Working Wood Burning fireplaces(not a gas insert, the real thing)
Ceiling Height-Typically 9' feet or more, 10'+ in loft buildings
Detailed Woodwork including crown molding, base molding, picture rails, window wells, fireplace mantels
Certain Layouts-Typically are more grand and spacious including entrance foyers, separate kitchens, larger bedrooms, dining rooms, an elegance and quality of life that only these layouts possess
Thicker Walls and Floors-A lot harder to hear your neighbors and any possible street noise, they just feel solid
Building History-Some of the buildings were designd and built by famous developers and architects and are landmarked bringing with them a prestige and reputation.
Is a Prewar Condo more expensive than a postwar condominium?
More often than not, I would say Yes. In the Greenwich Village nighborhood, co-ops for outweigh the number of condominium buildings. Then breaking it down further those condominium buildings that are pre-war condos and then you can become even more specific and want a pre-war condo on Fifth Avenue you only have a single building, 25 Fifth Avenue or you want a Bing and Bing built Emery Roth Designed building, you only have 59 West 12th Street that matches all of the criteria. Emery Roth also was the architect for the Devonshire House at 28 East 10th St, but it was not built by the famous Bing and Bing brothers. Both 59 West 12th Street and the Devonshire House are consistently some of the most desired and subsequently highest selling pre-war condominium buildings in Greenwich Village.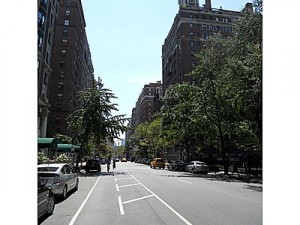 What is the pricing for a prewar Condominium in Greenwich Village?
A Studio typically starts in the $850,000 range, but if it is a studio in a prewar loft like 114 East 13th Street or 125 East 12th Street the pricing starts at $1,150,000
A One Bedroom typically ranges in the $1,500,000 to $2,000,000
A Two bedroom typically starts at $1,600,000 for a smaller two bed/one bathroom upward of $4,000,000 for larger units
A Three Bedroom usually starts in the $3,000,00o but can exceed easily exceed $5,000,000 depending on unique features and apartment size
Are you interested in buying a pre war condominium in Greenwich Village?
Or interested in a free market analysis on selling your apartment, call us today at (917) 837-8869 or email Morgan(dot)Evans)(at)Elliman.com
For more information click here about Greenwich Village Apartments for Sale or Meatpacking District Apartments for Sale.
We pride ourselves on our expertise in the downtown Condominium market specifically Greenwich Village prewar condominiums, if you are interested in this segment of the market reach out to us today to discuss your individual needs. We can be reached at (917) 837-8869.

View Greenwich Village : Pre War Condominiums in a larger map