If you're thinking about buying a home in the near future or are trying to buy a home right now, here are a few tips to help you navigate the process.
First off, you should know that it's a great time to buy a home but the process will probably be more than a little frustrating. Why? Because banks will make you jump through hoops and do other circus tricks before they will lend you any money. A few short years ago they were wantonly handing out buckets of cash to people who had no earthly means to repay them. Having been righteously burned, they are now in knee-jerk mode and going overboard to make sure you are worthy.
Second, our market is sizzling hot right now with way more of you looking to buy a house than there are houses looking for buyers. Our inventory of homes for sale is less than half what it was a year ago and shows no sign of easing anytime soon. This brings into play the inevitable law of supply and demand which has pushed our prices up by nearly 25% over where they were last year.
Which brings us to tip #:
1. DO NOT insist that your Realtor submit bids on your behalf for anything less than the full asking price. If you're buying a $1 million home, maybe you can sneak a few grand out but for anything affordable you will simply be wasting your time and killing trees for nothing. You will soon find that most homes are going for over asking price and many of those are selling for cash. You'll experience enough frustration even doing it right - don't compound your problems by doing it wrong right off the bat.

2. Try to keep your emotions in check. Easier said than done when making a decision that is probably the largest investment decision most of you will ever make. But from a sellers perspective your emotions don't matter. It's simply an economic decision and a highly competitive one at that. Some buyers are submitting entire portfolios on why their offer should be accepted - family history, adorable baby pictures, fuzzy dog - but a seller will take $10,000 cash over your cute baby every day of the week.

3. Your first home may not be your 'perfect' home. Get over it. Would you rather have a home of your own, a tax write-off and a (hopefully) appreciating asset or keep living in that rental making somebody else's house payments? Exactly. So broaden your search a little. Maybe you can put in a pool later, maybe you don't need 5 bedrooms plus an entertainment suite, maybe Menifee's not too far - loosen up a little and increase your odds of success.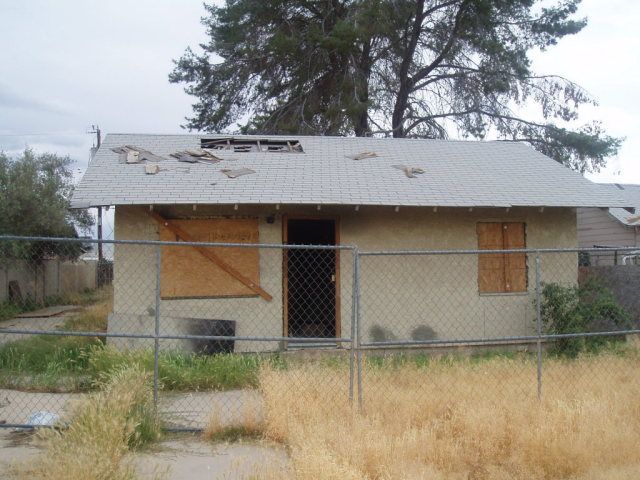 4. If you see a home you like - WRITE A GOOD OFFER NOW! If you've got to think about it or pray on it for a few days, it'll be gone. Sorry. Even the good Lord won't hold it for you in this market. I can't tell you how many buyers have told me 'if the Lord intends for it to happen, it will'. Apparently the Lord intends for them to live in an apartment indefinitely cause that's where they still are. If you're going to rely on the power of prayer, pray that a seller accepts your offer instead of those heathen investors with cash falling out of their pockets.
5. DON'T GIVE UP. Remember the 4 P's - be prepared, be patient, be persistent and be perspicacious.
There's a reason they call homeownership 'The American Dream'. You may have missed the bottom of the market but we're still pretty far from the top so hang in there and soon you could be dreaming in a home all your own.