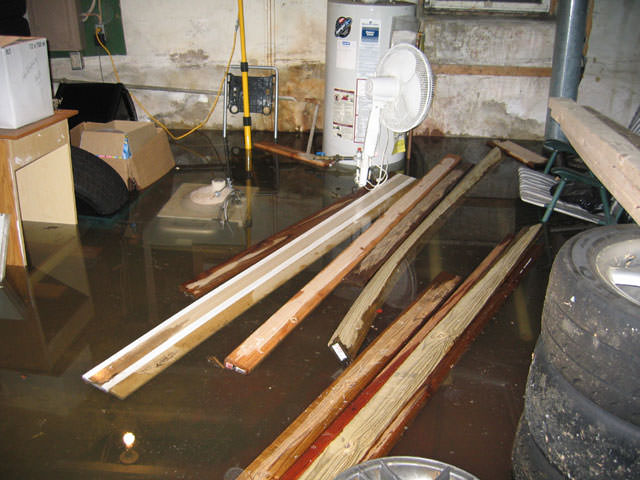 Guest post by Zubin Doshi
- This week's post was written by my colleague Zubin Doshi, a certified waterproofing specialist and blogger. Zubin writes home improvement articles for several sites, including Patch.com.
The law of foundations dictates that any structure built on or below the ground is prone to leakage. You may not have yet experienced knee-high flooding but basement waterproofing is something that every homeowner needs to consider. However, it is often a complicated (and expensive) process and the amount of information is overwhelming, but fear not! This guide will help you easily understand basement waterproofing from the ground up.
WHY BASEMENTS LEAK
Basements usually leak because of two key factors: the clay bowl effect and hydrostatic pressure. A foundation is built in a hole that is larger than it. This way, there will be room to work. Once the construction is complete, the space between the foundation and the hole is filled with loose soil, called backfill. Backfill is less compact than the surrounding soil, which makes it much more water absorbent. As a result, the foundation rests in a saturated "clay bowl". The hydrostatic pressure generated by the water accumulated in the clay bowl causes that water to seep into the basement, usually from the joint between walls and wall, as well as foundation cracks. In addition, wet soil expands and puts a constant strain on the foundation, causing it to crack. This is especially problematic in colder climates where water expands as it turns into ice.
HOW TO ADDRESS LEAKAGE
Sealing
Sealing cracks in the wall and floor is one of the first steps in basement waterproofing. Using caulk, cement, or epoxy to do this is not recommended. These materials are inflexible and do not adapt well to a foundation's natural fluctuations. The preferred sealant material is high-viscosity polyurethane because of its durability and flexibility. Polyurethane is especially effective because it can expand to 20 times its size. So if a crack gets larger, the sealant doesn't need to be redone. Polyurethane is also the choice material when it comes to sealing pipe penetrations.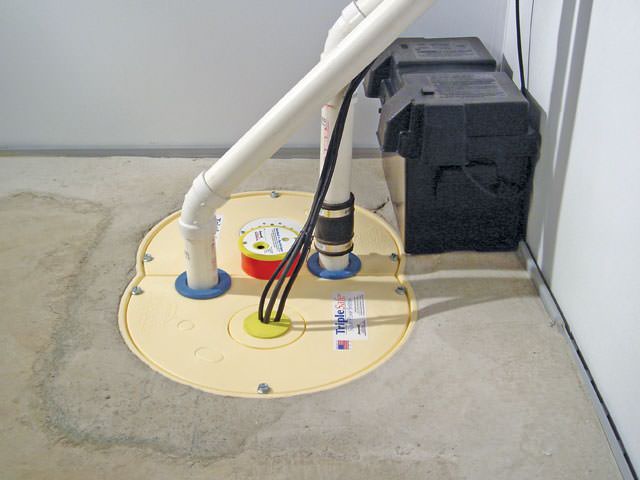 Drains and Sump Pumps
A perimeter drain is located where the floor meets the wall (one of the more leakage prone points in a basement) and collects water that enters the basement. This water then enters a sump pump and is directed away from the house. A quality sump pump is made from cast iron and id housed in an airtight durable plastic container. A battery-operated backup sump pump added to the system helps keep the basement dry in case of a blackout.
Basement Windows
Many basement window frames are made of steel or wood which leak easily. The best way to remedy this is by installing a drain directly below the window. This drain catches the water and directs it toward the perimeter drain. It is also a good idea to install a basement window enclosure outside the house to keep debris and water away. The basement window enclosure also takes the brunt of extreme temperatures and promotes energy efficiency.
Roof Gutter
It is no surprise that rainwater is one of the major sources of basement water leakage. A house needs an effective roof gutter and downspout system to direct rainwater away from the foundation. It is important to make sure that gutters and downspouts remain free of debris in order to ensure proper water flow.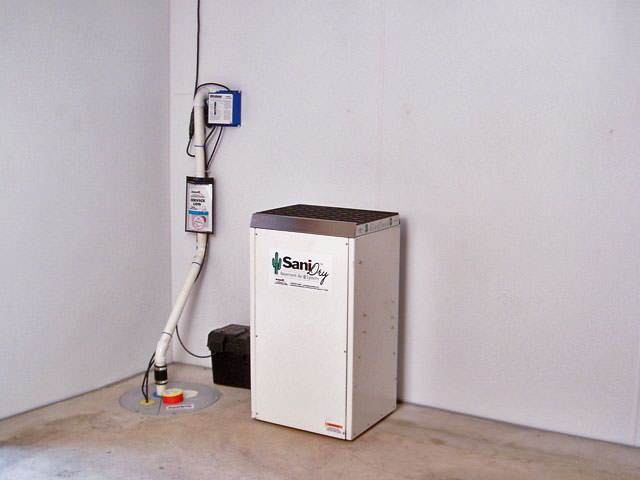 Dehumidifiers
A leaky basement obviously has a lot of moisture. This invites mold, mildew, and a variety of other problems which create an unhealthy breathing environment. A dehumidifier helps mitigate these problems and keeps your basement smelling fresh and clean.
Basement waterproofing is a complex science that involves trying different approaches and seeing what works best. If you still have basement waterproofing questions after reading this guide, don't worry! We are always here to help guide you and find what works best for your home and budget.
Companies like Basement Doctor of Cincinnati  and Quality 1st Basement Systems  are able to answer any questions you might have.