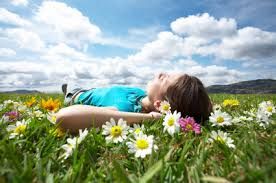 The kids are back in school but summer is far from over! As a matter a fact...not all the kids are back in school yet! Whether your kids are back in school or not there is still a lot to do around Central Indiana!
I have to say the weather we have had here in Indiana this year rivals my summers growing up in Southern California! It has been cool and sunny, a great combination! I would say we have had more days under 85 than we have had over and the humidity has been low! I love it! Although as much as I have loved it, and I have, I have also been a little sad because we bought a pool last Fall and I was really looking forward to using the heck out of it this summer! Ummmmm not so much! At least not yet.
Regardless of the fact that we have had too little pool fun yet this year it has been a summer for the record books here in Indiana! There have been some rumblings ariund here lately that maybe we are headed into a doozy of a winter? I don't know! I am not thinking about that yet....I'm enjoying the now! And you should too!
With that in mind I am listing a few events that will be happening around Indiana yet this summer! Hope you all are enjoying a good one wherever you are! But if you are here in Indiana maybe you can get to one of these events!
Have fun!
Of course we have to start with the Indiana State Fair! Yup! It is that time of year! It started this last weekend and runs through the 18th! So we have 12 days, not including today, to get to it! I hear Kevin Costner and his band will be on the FREE stage on the 8th at 7:30pm!! That would be worth a trip down!
Also we still have those Farmers Markets running through Fall! If you have not gone yet, try one out! They are really worth the time. Great local food and great people!
Here are a few local festivals!
North Salem Old Fashion Days Aug. 31-Sept. 2
St. Malachy Country Fair in Brownsburg, Sept. 20-21
Quaker Day Festival in Plainfield, Sept. 20-21
Avon Community Heritage Festival, Sept. 28
Whatever you do and wherever you are....I hope you have a good summer!