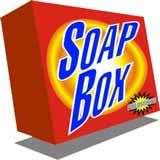 I cringe every time I hear a Realtor or homeowner say, "Staging?" I don't need staging, I just do it myself. Self proclaimed stagers this is for you!

Staging is NOT about filling a room with stuff or making things pretty!
I actually had a Realtor call me and say I want more stuff for the room. I even had one change my things around!
At one point the agent had placed 2 round stones on either side of a large candle stick which rested on the fireplace mantle and stated, "I am adding a pop of color". Never mind that the focal point of the room looked completely inappropriate.
I do not claim to be a Realtor nor do I play one on TV.
That is a specialized arena that I respect and admire, but please unless you have training and are an Accredited Staging Professional please let us to do our jobs. Stagers are trained professionals we do not just walk in and place "stuff" everywhere. I work very hard and truly love what I do as I am sure all of you do.
I am particular now with my staging jobs. I love working with agents like FRANK LL0SA an agent with FranklyRealty.com. He is a genius at marketing, selling etc but staging....well, um...he leaves a lot to be desired, he is color blind, has no clue on furniture arrangement would scatter crazy colored throw rugs everywhere if he could (ok, slight exaggeration but you get the picture......)
I am now stepping off my soap box in the hopes I have not offended anyone just wanting to get a point across.
This is my first Blog, so be gentle.
Comments? Are you a Realtor that stages your own places?