We would rather live without moisture ants, but they are an important part of nature -- turning old wood back into soil. As a home inspector and a licensed structural pest inspector, I often see carpenter ants. But, recently, I ran into another ant infestation that is not nearly so common to find as the carpenters -- moisture ants. It is amazing how much damage these little insects can do. They come in different colors, a brown to a yellowish-green color, and they are tiny. Take a look at the photo below, but they are way smaller than that.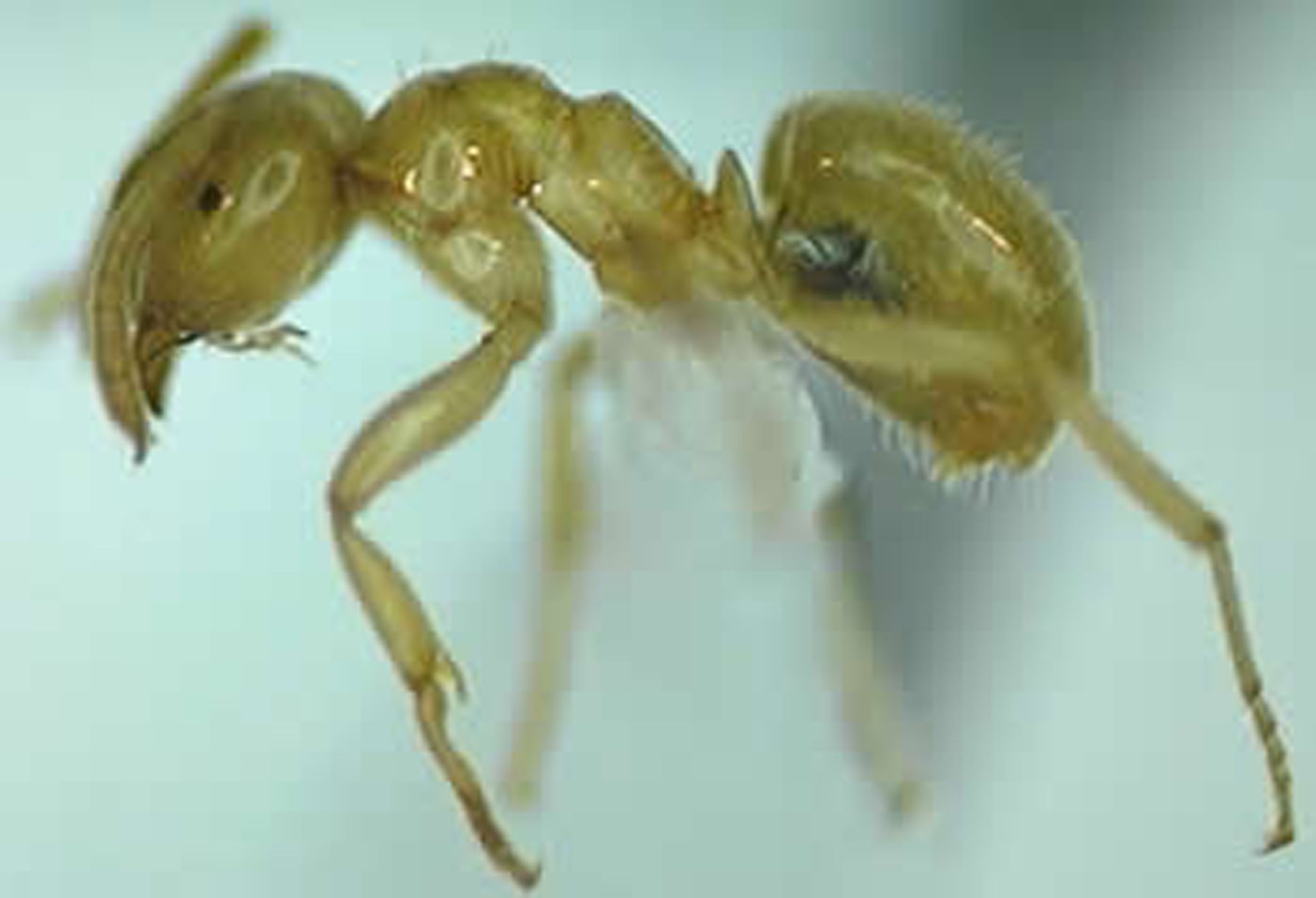 While these ants are small, boy what extensive damage they can do as they build galleries. In this case, the toilet leaked, rotted out around the flange and floor and then came the moisture ants. That is one thing about this species, they are not particularly aggressive. That is, they will not move into healthy wood like some termites or carpenter ants. The moisture ants move into wood that is already very wet or rotting. So, really, don't blame them for all the damage. If things were in good shape in the first place, they would be nowhere around. For this same reason, they do not require a chemical treatment to eradicate them. Simply get rid of the water issue, be it plumbing leaks, failed caulking, etc and then replace the weak and damaged wood. In fact, bad as this spot was at the house, nobody had been living there in a long time -- no more flushing or toilet leaks -- so it looked like the ants had packed it up and had moved out. The amount of damage they can do, despite being an opportunistic and secondary infestation, is cataloged below.
The view from far away: fallen black insulation (mud from ants)
At first I suspected rats
Rot, initial distinctive signs of moisture ant damage
Major signs of moisture ant damage, their distinctive work
Closeup of a piece I removed, a realtor asked me what it is.
The answer -- mud and wood!
Thanks for stopping by,
Steven L. Smith