Estimating house repairs accurately for an investment/flip.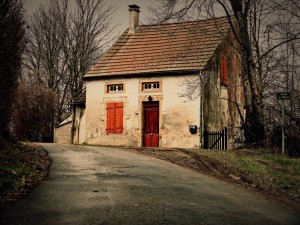 photo credit: Nebojsa Mladjenovic via photopin cc
Very few people ever buy a car and then find out the amount of the monthly payments and insurance. Most people sit down with pen and paper, or a computer, and crunch some numbers to make sure they can handle the purchase. The same thing should be done before buying an investment property. However, buying a home with the purpose of flipping takes a bit more knowledge and calculation in order to earn a profit when it comes time to sell.
Understand the Difference between Structural Problems and Cosmetic Needs
Even a brand new novice can recognize the need for some paint or fresh carpet. People that have purchased a home before could possibly spot an older front door or some outdated windows. However, being able to see and recognize a problem with the structure of a home takes a bit more knowledge and practice. Pay close attention to these areas and possible problems:
Areas damaged by water; evidence could be water stains, rippled paint, musty odors or flaking of paint
Problems with water lines; water supplies that drip or don't run, leaks around toilets, pipes, and water valves
Presence of pests, especially termites
Dry and rotten wood
Beyond these trouble spots, it is also important to understand that a home 20+ years old will most likely need some kind of other normal repair such as an updated HVAC system, new roof, or new water heater.
The Right Compromise Makes Everyone Happy
Keep in mind that your goal is to FLIP the home. That means that you can purchase the home well enough below the market value that you can quickly sell it to someone else for a profit. If you try to repair too many things, then the price will need to be increased and you could scare off a few investors.
Here is a simple formula that will help you when looking at potential properties.
Determine the value of the home after repairs have been made
Deduct the money needed to make said repairs.
Take this new amount and multiply it by 70%. This figure is top dollar offer.
Here is a simple example. You are looking at a home that should be worth $180,000 once it has been repaired. The money needed to fix it up is $15,000.
| | |
| --- | --- |
| Estimated new value of home after repairs | $180,000.00 |
| Necessary repairs | -15000 |
| Current value | $165,000.00 |
| Multiplied by 70% | $115,500.00 |
In this particular example, if you could purchase the home for $109,000 and sell it for $114,000 you would make a quick $5,000 without lifting a finger. To make this better, the investor that buys the home from you has enough room to buy the home, make the repairs and sell for a profit.
How to Get Better at Estimating Repair Costs
Habit of looking at homes – You will need to inspect quite a few homes in order to learn how to recognize particular problems. Seeing the same kind of problem multiple times will teach you what to search for in a home.
Get acquainted with a contractor – If you are not a contractor yourself then it is a good idea to strike up a friendship with a contractor. They will be able to give you estimates on your potential properties. You can also refer work to him to keep him busy.
Take good notes – When you are looking at a home with a contractor take notes about the problems that he points out and the price for the repair.
Study material prices – Get accustomed to visiting the local hardware stores to get prices on materials. Knowing when prices are going up, or going down, or certain items will help you make more accurate estimates.