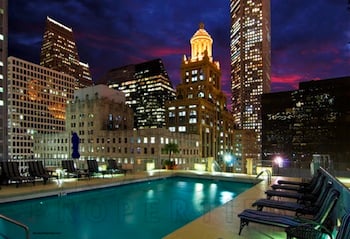 Over 4,000 people relocate to Houston each month. Many of these people are looking for homes within or near the entertainment and business districts in the city.
Last year more than 700 Houston condos for sale were purchased by relocators and Houstonians looking to "move up". Roughly 500 more condo units were bought as of July this year.
As an answer to the growing demand, developers have completed 30 residential condo high-rise the last 12 years. There are 72 high-rises in the Houston today, amounting to roughly 8,300 condos for sale. More buildings are either in construction or are projected to start construction within the next two years.

Despite the increase in condo inventory, the median price for a Houston condo for sale jumped seven percent over the past year. There is no question: Houston condos for sale are starting to become one of the hottest home types in the city.

One of the biggest factors why condos are selling well is the buildings' location. Most of the Houston condo buildings are found within or near Downtown Houston, The Galleria, The Museum District and Medical Center.
Getting one of the condos for sale in these areas allow residents to live near their work place (Downtown Houston alone has over 200,000 workers spread out across 3,500 businesses. Not only this, owners also get to enjoy having easy access to the numerous restaurants, shopping outlets, bars, and other commercial establishments surrounding their buildings.
(View All Houston Condos For Sale)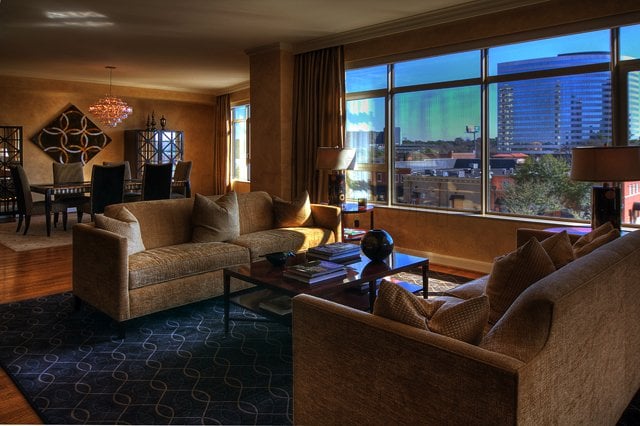 Houston Condos For Sale: Benefits And Drawbacks
In one of my sites, HoustonCondos.Org, I have outlined the biggest benefits and drawbacks a buyer must consider before getting a Houston condo for sale. Please have a look:

Benefits of Living in a Houston Condo For Sale:
Easy to maintain. No yard work, roof repair, building or grounds maintenance. Easy to "lock the door & leave." Condos are very popular with people who want a 2nd home in Houston.
Great locations. It's not easy to find homes within 100 yards of some of the hottest places in town. However, you will find some great highrises where you can pop downstairs and into restaurants, bars, shops & more
Building security. Many Houston condos have 24 hour staff, guards, secure parking, cameras, gated entrance and building security.
Service & amenities. Many highrises offer great amenities: tennis courts, pools, saunas, movie rooms, well-kept grounds, workout facilities, roof top decks, and more.
Great Staff. You'll get access to porters, valet, building managers, concierges, trash & dry cleaning pickup and other services in many buildings.
Neighbors. Living in a Houston highrise offers a great way to meet like-minded people. Many condos have "resident committees" and social groups to meet up at nearby restaurants or bars.
Drawbacks of Living in a Houston Condo For Sale (compared to townhomes or single family homes):
Monthly maintenance fees. Staff and amenities are great, but come with a fee. Monthly maintenance fees pay for shared expenses. Review the costs and the benefits before you buy. Also, be wary of certain buildings that have large deferred maintenance issues. (Get a great Houston condo realtor to help guide your purchase.)
Neighbors. Neighbors can be great and can turn into some of your best friends. However, some people aren't good neighbors. Unfortunately, you can't choose them in advance. You're going to be living closer to other people, so look for units with good soundproofing. Also be wary of buildings that were originally apartments "converted" to condos as the quality of construction is usually inferior.
Associations. Condo living differs from traditional homeownership as residents elect a Board of Directors to manage the building's business and make residential decisions. The Board of Directors establishes the policies and the building manager enforces them on behalf of the homeowners. Condo residents are part of a community, subject to community guidelines and restrictions - know what they are in advance (your Realtor should help you understand these)
About Paige Martin
As featured on Fox News in the Morning, the Houston Chronicle, and Houston Magazine, Paige Martin, a consistent Top Producing Broker-Associate is ranked amongst the very top Keller Williams agents in the Houston area.
Paige has received over 40 awards for her production levels, including the #1 individual agent in the Keller Williams Memorial office (over 200 agents) for three consecutive years and inclusion as a Houston Five Star Professional Real Estate Agent (top few Realtors in the country).

In addition, over 75 of her prior clients have publicly endorsed and recommended her via LinkedIn, YouTube Videos and HAR:
"Paige is a highly effective real estate agent who focused my search down to the home I purchased within three appointments. She listened to what I wanted, worked within my budget and ultimately found me a great house in an area I absolutely love and never would have considered without her expertise.

At all times I felt that my satisfaction was her first priority and I was her only client. Paige will be my first call with all my real estate needs and I recommend her to anyone looking to buy, sell or lease. You can't go wrong with the best Houston realtor."
Matt Borowski, July 20
Read more testimonials, recommendations and connections here.