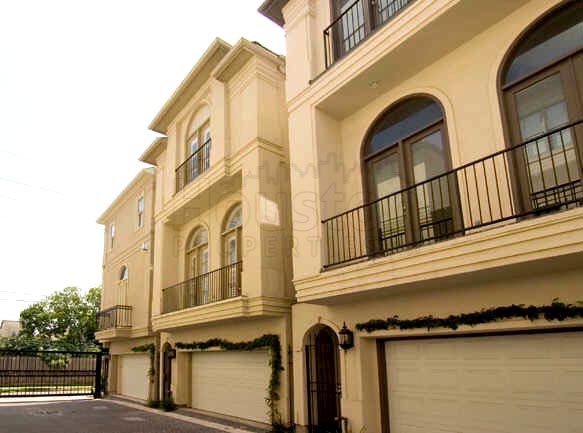 Houston Association of Realtor (HAR) data shows more than 6,000 townhomes and condos were sold the first half of the year. Townhomes are generally more affordable, compared to single-family homes or highrise condominiums.

According to the same report, townhomes near the Bayou City's largest employer centers (Downtown and the Medical Center) make up the majority of the "most affordable housing" options currently available.

Current condo and townhomes inventory is also at 3.4 months, almost half the inventory level (6.3 months) recorded 12 months ago.

Houston townhomes for sale remain among the more popular home types. Popular neighborhoods for Houston townhomes for sale include: Rice Military, Midtown, EaDo, Montrose, Camp Logan, and the Houston Heights.
(View All Houston Townhomes For Sale)
Real Estate Guide To Houston Townhomes For Sale
Houston townhomes structures that share a wall with a neighbor. Owning a townhome means you own the land from the center of the earth to infinity in addition to owning your structure.

Many people prefer townhomes as they have some of the benefits of the single family homes and some of the benefits of a condo. Here's a look at the benefits and drawbacks of Houston townhomes for sale (source: TowhomesInHoustonTexas.com)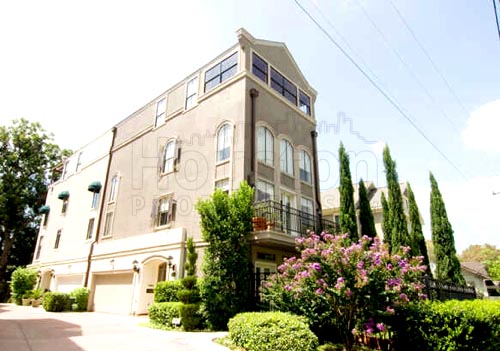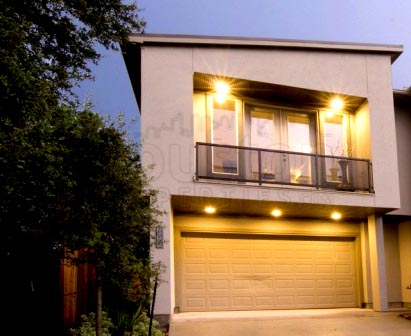 Benefits of owning a Houston townhome:
Price: Construction costs are usually less expensive than a single family home (as you share a wall) and they often give you more livable space for your money.
Location: Most of the townhomes that have been built in Houston over the past decade are in locations offering easy access to Downtown, The Galleria and the Medical Center.
Reduced maintenance: In most cases, common areas (shared gate, landscaping, water features, etc.) are maintained by the HOA.
Lower HOA fees: Compared to Houston condos, most Houston townhomes have a substantially lower HOA fee.
Drawbacks of owning a Houston townhome:
Shared wall (you live closer to your neighbor).
Many townhomes have some kind of an HOA fee (most single family homes do not).
Fewer amenities than you'll typically find with a highrise/midrise condo (condos often include pools, fitness centers, larger common areas, porters, valet parking. etc.)
With a townhome, you are responsible for maintaining the exterior of your structure. Exterior structures are maintained by the HOA in a condo.
About Paige Martin: Top-ranked Houston realtor
As featured on Fox News in the Morning, the Houston Chronicle, and Houston Magazine, Paige Martin, a consistent Top Producing Broker-Associate, is ranked amongst the very top Keller Williams agents in the Houston area. Paige was also named the #1 Ranked Individual Agent in the Keller Williams Memorial Office for 2012, 2011 and 2010.

A Houston-area native, Paige is an experienced, successful partner in any residential real estate transaction. Armed with a local perspective of the city & a deep knowledge of Houston real estate market, her skills have marked her as one of the most sought-after agents in Houston.

In addition, over 75 of her prior clients have publicly endorsed and recommended her via LinkedIn, YouTube Videos and HAR. See one of them below.
Paige was very efficient, yet took the time to listen to all our needs. It took us nearly 1 year to find the home we really wanted. We toured a lot of homes during that time. Hopefully we will not have to move again soon, but if we need to, we would use Paige again as she's the best Houston realtor.