O.k....I couldn't resist the puppy picture. I love dogs and can't have one where we live. We live on a wildly busy road and just would hate to see a dog friend die by accident. Been there, done that and it's awful. Maybe someday I'll be able to have a new fur baby friend.
I found this "advertisement" postcard within my marketing fields on my Market Leader Website. I had to use it as a picture. I loved it. Couldn't resist. Sorry.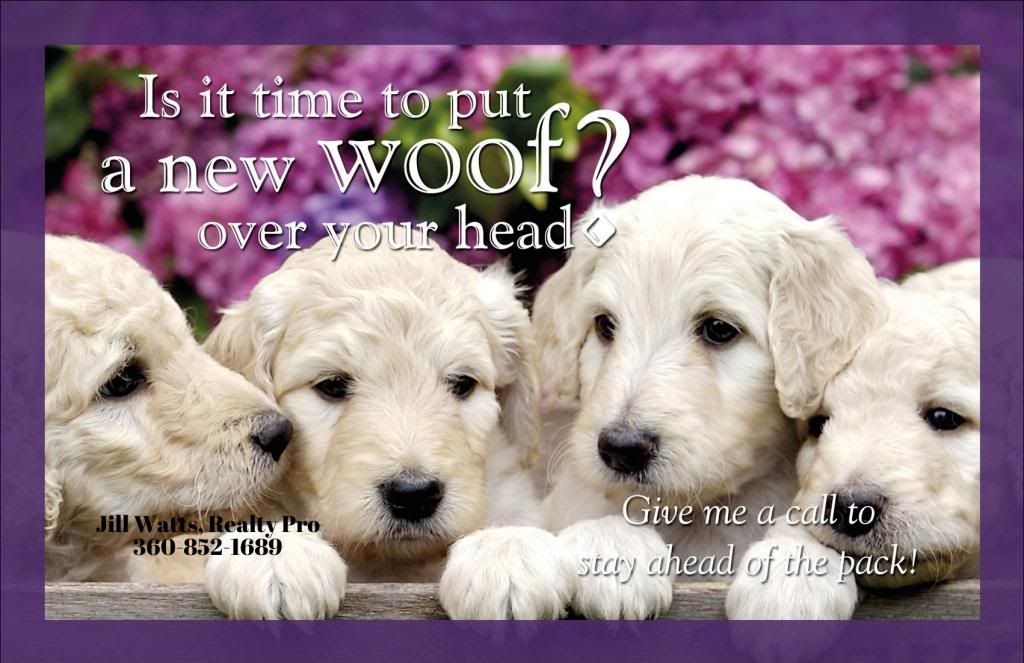 Search All of Clark County Available Homes!
Call Me With Any Questions You May Have!
My Other Blogs That You Might Enjoy:
Luxurious Rivershore Drive is Sweet and Gentle Lifestyle Personified
Kayaking the LaCamas Lake in Camas, WA
Steamboat Landing Vancouver WA Coveted Views Relaxing Lifestyle
Camas Meadows Golf Course Concerts for a Cause

Roses Restaurant Seven Layer Chocolate Cake in Clark County WA

Big Al's Bowling Alley Vancouver WA

Klineline Swim and Spray Park in Vancouver WA
Magical Day at Alderbrook Park Brush Prairie WA