At a meeting at town hall on October 17, 2013 at 6:00, Williston, Vermont officials will be voting on three proposals for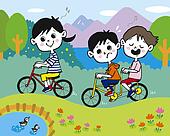 bike path improvements in town. The three major projects will be:
1) A multiise path and widen shoulders on Rt 2 from Tafts Corner to Williston Village
2) A multiuse path and widen shoulders on Mountainview Road from Rt 2A to North Williston Road
3) Filling gaps in the multipuse path and widen shoulders on Rt 2A from Rt 2 to Mountainview Road
These projects are not yet funded for construction. Pease voice your assent at the meeting in support of these major infrastructure improvements for a safer cycling community. If you cannot attend the event, please contact Williston Township and the Regional Planning Committee with your input about the Williston Bike-Pedestrian Facilities Improvement.