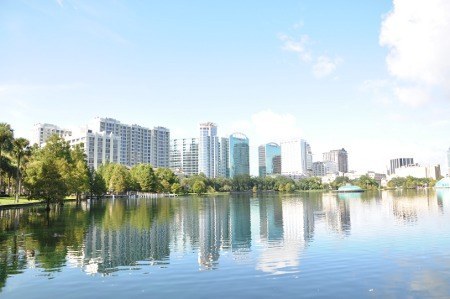 Continuing to confirm what we already knew, Livability.com ranked Orlando among the top 40 of its 100 Best Places to Live list. Claiming high scores due to its numerous restaurants and amenities, as well as top quality health care facilities and solid civic and social capital, Orlando ranked an impressive 39th in the list, beating out other favorites like Tacoma, Washington; Santa Monica, California; and Aurora, Colorado.
The Top 100 Best Places to Live list was compiled through a partnership between Livability.com and the Martin Prosperity Institute. They examined eight categories through which to rank the cities, including economics, housing, amenities, infrastructure, education, health care, demographics, and social and civic capital. In addition, each city considered had to have a population between 20,000 and 350,000.
Orlando wasn't the only city in Florida to be featured, with other Sunshine State locales such as Tampa (19), Ft. Lauderdale (24), Gainesville (34), Tallahassee (42), St. Petersburg (59), and West Palm Beach (67) rounding out the list.