About Beaufort SC
Welcome to Beaufort (pronounced Bu-fort) South Carolina. Located along the treasured sea island coast halfway between Charleston, SC and Savannah, GA and only 20 minutes from Hilton Head Island, SC
Beaufort is the epitome of a Southern town with moss draped Live Oaks, grand Magnolia trees, estuaries teaming with birds, fish and spectacular sun sets. If you love to golf, fish, or just enjoy the out of doors you will want to make Beaufort your home.
You can visit the quaint downtown located on Bay St. Dotted with shops and restaurants along the newly redesigned Henry C. Chambers Waterfront Park on the Beaufort River, or take a horse and buggy ride through the historic district lined with majestic antebellum homes while envisioning what life must have been 200 years ago.
Beaufort is also home to the University of South Carolina - Beaufort Campus and The Technical College of the Lowcountry. Beaufort Memorial Hospital is affiliated with Duke University and the newly opened Keyserling Cancer Center offers patients
hometown care.
Southern Living Magazine named Beaufort Best Small Southern Town 2 years in a row. Need more convincing? The list of accolades is long some of which are:
Field and Stream Magazine - "20 Top Fishing Towns"
Fortune magazine - "Top 10 Places to Retire"
Money Magazine - "6 Terrific Towns of the Water"
Beaufort is also becoming a favorite location for the movie industry with over 10 movies filmed on location in the Lowcountry.
So, if you are planning a trip, plan a stop in Beaufort, you just might want to stay
Beaufort SC Homes for Sale by Price
Under $100,000
$100,000 to $200,000
$200,000 to $300,000
$300,000 to $400,000
$400,000 to $500,000
Over $500,000
Beaufort SC Homes for Sale by Type
Bft. Waterfront Properties for Sale
Bft. Lots and Land for Sale
Bft. Condos/Townhomes for Sale
Bft. Foreclosures Properties for Sale
Bft. Short Sales Properties for Sale
Bft. Historic Homes


The community of Beaufort SC is one of the few areas that can offer a great mix of real estate properties, ranging from historic homes, to resort properties, as well a verity of waterfront homes.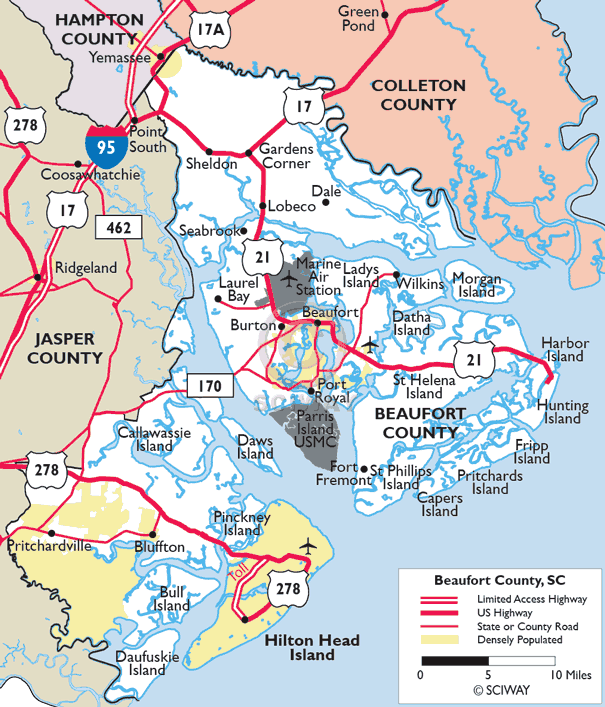 Money Magazine 25 Best Places to Retire.
Your post-work years are a time to improve your golf game, take up a new hobby, or just enjoy a well-deserved break. In these great college towns, you can expand your intellectual horizons too.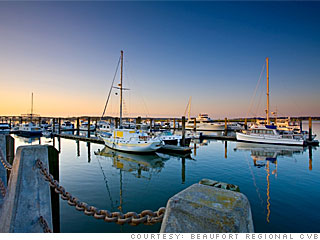 Population: 12,120
% over 50: N.A.%
Median home price: $188,600
State income tax: 7%*
When Hollywood movie scouts need the quintessential southern setting, they frequently call on Beaufort. Tucked among South Carolina's Sea Islands, this 300-year-old town with antebellum mansions and moss-covered oaks has been the backdrop for such blockbusters as Forrest Gump, Prince of Tides and The Big Chill. But fame hasn't spoiled it. The town is still far enough off the beaten path that you have to really look for it. In fact, many people find Beaufort by boat because most of the town boarders an estuary leading to the Port Royal Sound.
Of course, newcomers will quickly realize that there's more to the town than just a pretty face. At the University of South Carolina, Beaufort, older learners are privy to dozens of one-day and multi-session classes in history, literature, religion, music and more.
Richard Neill Beaufort SC real estate,
EXIT Realty of Beaufort agent specializing in retirement and second homes. Expert service for Port Royal, Burton, Lady's Island, Saint Helena Island, Dataw Island, Harbor Island, Fripp Island, and Beaufort SC. Put my local knowledge to work for you with the Beaufort SC Best Home Search. All the tools and information you will need for local real estate. Ask his customers…Cell 843-812-3487