East Side Lofts is a four-story residential condo building with 29 lofts for sale. Located at 2323 Polk St. Houston (77003) within the exciting East Downtown (EaDo), East Side Lofts is found in the northeast corner of Polk and Dowling and three blocks east of George R. Brown convention center.

East Side Lofts is also known as Promenade Lofts. The 32,500 square feet-size loft building is built on a 59,000 square feet-big lot, esuring ample space for its residents.

Originally a 1920s warehouse, the renovated East Side Lofts today features residential loft-type units that come in one- and two-bedroom floorplans.
Source: East Side Lofts Overview
East Side Lofts Houston: East Side Lofts For Sale Review
East Side Lofts (also referred to as Promenade Lofts) is a four-story mid-rise located in the East district of Downtown Houston. The loft-type building was originally a warehouse built in 1920 and converted as a residential building with loft units in 2010.

Promenade Lofts' EaDo location (check the Houston map below) allows its residents to live near various workplaces and commercial establishments.
Dubbed as the "Art & Soul of Houston", East Downtown is a fast-growing Houston neighborhood nestled within one of the more exciting sections of the city. Formerly referred to as Houston Chinatown, EaDo was originally a destination for Cantonese immigrants looking for inexpensive land. Today EaDo is home to numerous commercial establishments, sports stadiums, and new construction houses.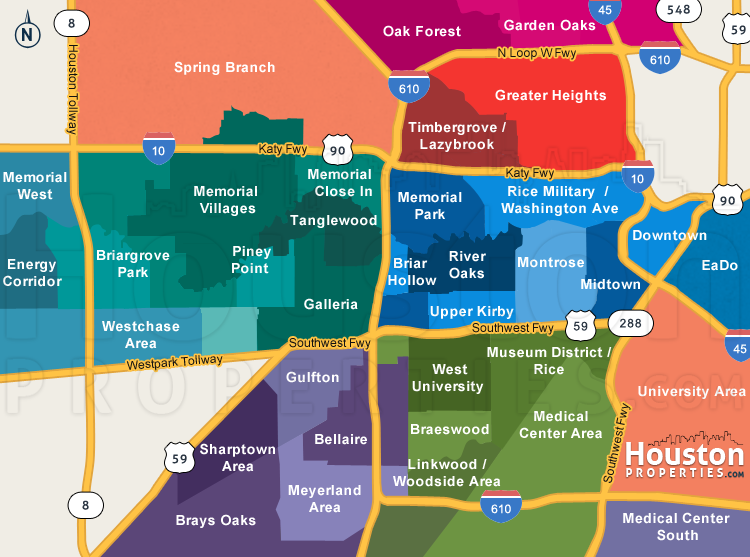 East Side Lofts condos for sale owners live conveniently near Downtown Houston, Texas Medical Center, and Houston Ship Channel. The three business districts represent three of the largest employment centers in Houston.

Houston attractions such as Discovery Green Park, Minute Maid Park, the Convention Center, Toyota Center, the Houston Pavilions, and The Shops at Houston Center are all close to East Side Lofts too.

The loft building is also near the major freeways, Hwy 59 and I-45. METRO Transit and METRO Light Rail are a few blocks from East Side Lofts as well.

East Side Lofts For Sale: Features And Amenities

Its early 1900s architecture gives East Side Lofts a warm and homely vibe. The four-story building boasts of brick-layered columns, landscaped courtyard, balconies and patios that help compliment its old-school architectural style.

Coming in one- and two-bedroom floorplans, East Side lofts for sale boast of soaring 12- to 15-ft ceilings, concrete floors, granite countertops and baths, stainless steel appliances, and amazing views of Downtown Houston.

Both the building and loft's interior and exterior design reflect the dynamic "marriage" of modern and traditional home designs. East Side Lofts was originally a 1920's warehouse. While it underwent renovation to feature modern design tones, developers preserved most of its original designs.
(View All East Side Lofts For Sale)
About Paige Martin - Top-ranked Houston Realtor
As featured on Fox News in the Morning, the Houston Chronicle, and Houston Magazine, Paige Martin, a consistent Top Producing Broker-Associate and the owner of HoustonProperties.com, is ranked amongst the very top Keller Williams agents in the Houston area.

Paige was named the #1 Ranked Individual Agent in the Keller Williams Memorial Office for 2012, 2011 and 2010. She has been a consistent top producing agent, winning awards in 2007, 2008, 2009, 2010, 2011, 2012 & 2013 for her production levels.

Additional awards include Five Star Professional Real Estate Agent (given to fewer than 7% of Houston realtors), Houston Realtor of Excellence Award, Houston Realtor Par Excellence Award, Top Google Houston Real Estate Award, Talk of the Town Award for Excellence in Customer Satisfaction, in addition to many other honors.
In addition, over 75 of her prior clients have publicly endorsed and recommended her via LinkedIn, YouTube Videos and HAR. See one of them below.
"Our realtor was exceptional. If not for her the deal might of not occurred. She is intelligent, patient, knowledgeable and considerate all while making things happen. Bravo to Paige Martin, best Houston realtor."
See more client testimonials, client ratings, as well as a list of Paige Martin's awards, here.