The Jacksonville Florida housing market was one of the hardest hit by the mortgage crisis. An astounding 39% of Jacksonville homeowners, over 125,000 residences, are currently underwater, also known as having negative equity. These figures place Jacksonville Florida 3rd in the nation for homes with negative equity. This is, however, an improvement from last year's figures which placed 41% of Jacksonville homeowners underwater. Jacksonville's mortgage problems are not uncommon for the state of Florida. With 38% of homeowners having mortgages underwater, the state of Florida ranks 2nd in the nation for homes with negative equity, with only Nevada faring worse.
The good news is the housing market is steadily beginning to improve. The average price per square foot for Jacksonville Florida is up almost 19% at $89 a sq.ft. and the median sales price for homes in Jacksonville, Florida between July and October 2013 was $135,000 which is a 9% increase from this time last year.
These improvements, although much needed, are too little too late for some of the over 12,000 Jacksonville homeowners who are currently in some stage of foreclosure. Homeowners should be proactive with their mortgage even when facing a financial hardship. There are many government and state programs available to help homeowners who are facing the possibility of losing their home. Duval County offers a list of helpful resources through the Stay Home program. View these helpful resources Here.
One of the best ways to get out from under a mortgage is by selling your home through a short sale. A short sale happens when a lender is willing to accept a lower pay off on a loan than what is currently owed. The homeowner is then able to walk away from the home debt free and with significantly less damage to their credit than a foreclosure would have. Even if you are already facing foreclosure you can still sell your home through a short sale. Be sure to contact a Short Sale Specialist to guide you through the process and ensure a successful short sale. If you are considering a short sale, use the helpful "short sale calculator" below to learn if you would be a good candidate.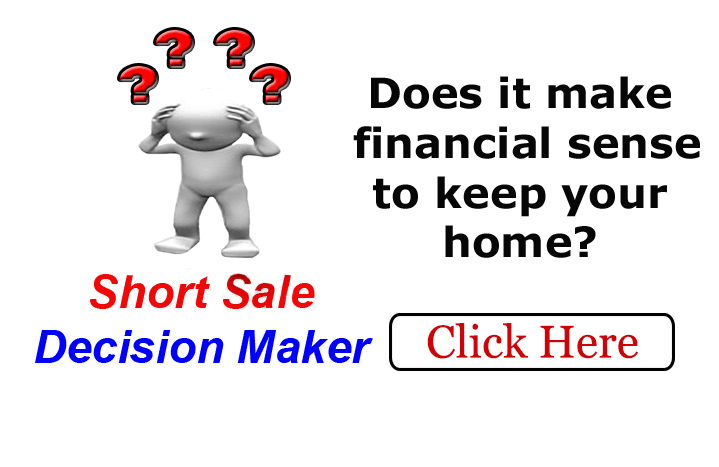 Times are hard for many homeowners but by staying proactive, taking advantage of local and government resources, and contacting an experienced real estate agent; you will be back on your feet in no time. Remember, there is help out there you just have to use it!