If you have paid visit to my blog very often, you have likely noticed my penchant for visiting old California Gold Rush towns and destinations.  My fascination with these communities provides colorful entertainment to an imaginative mind – an opportunity to enter another era and realm.  

However, there is a place, not far from home, which has sometimes haunted me - because it is usually inaccessible.

In present day, the town of Mormon Island makes its home in ruins on the bottom of Folsom Lake.  However, recent historically low water levels of the lake are revealing old Mormon Island foundations, and artifacts. 

Yesterday, when I wrote "In The Absence of Rain," about my walk near Brown's Ravine Marina, there was more of the story to be told.  It is difficult to witness the woes this drought year is bringing.  But, I continued to trek ½ mile, or so, to another destination - Mormon Island.

With spring-like temps in the mid 60s, I wasn't alone in this pleasant hike.  Folks from near, and some from far, were finding their way onward toward the old Mormon Island ruins. 
What is currently visible of the old community is rarely seen, other than in exceptionally dry years, like this one.  And, what is now visible, once lay on the outskirts of the town.  More of Mormon Island continues to reside in its watery grave beneath the lake surface.

At its zenith in the 1850s Gold Rush era, Mormon Island was populated with approximately 2500 souls.  There were lodging places, several saloons, a post office and a school.  But in 1955, when Folsom Dam was completed, and the lake began to fill, the town found a different realm at the bottom of Folsom Lake.

In addition to the photos below, I have posted a larger collection accessible via:  "Mormon Island – Brown's Ravine Photos."
There are several great resources on the web, about Mormon Island – It's history, etc.  They are listed as follows: 
Folsom History Museum – Mining Towns
California Pioneer Heritage Foundation – Mormon Island
Recent Sacramento Bee Article about Mormon Island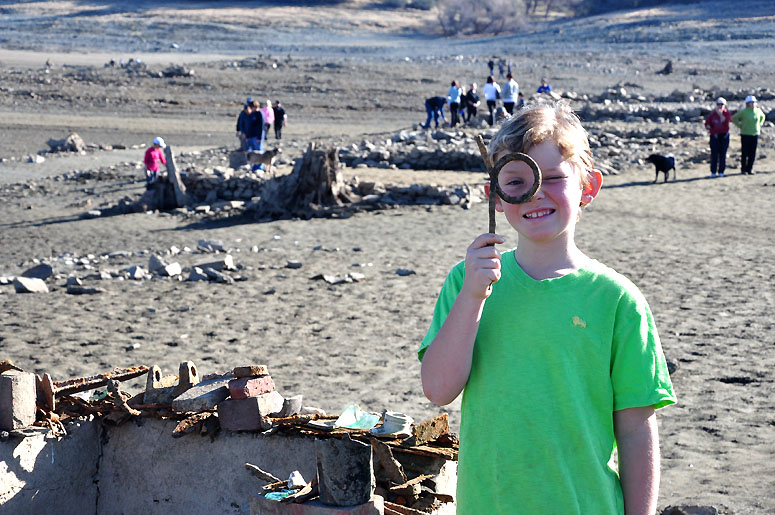 Mormon Island Visitor Examines Gold Rush Era Artifacts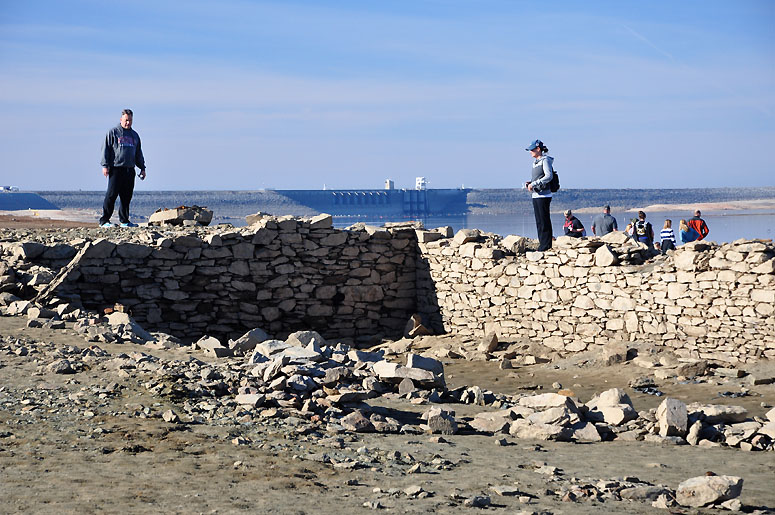 Old Mormon Island Foundation - Folsom Dam in Background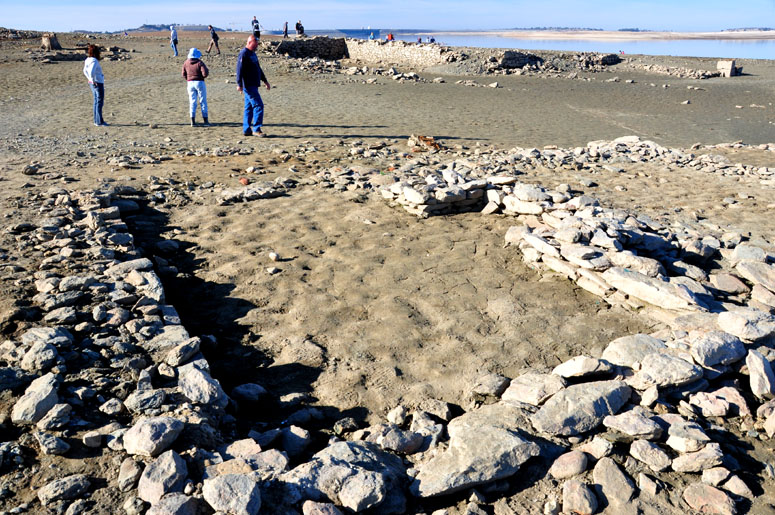 Mormon Island Foundation