Hoffman's Chocolate Factory! Can you Wellington Homeschool Moms think of a better field trip than to go to a Chocolate Factory? Now, this is my kind of field trip!
Forget dissecting Squid at the Science Museum,
forget the awesome trip to the Trauma Hawk
and the South Florida County Fair;
BRING ON THE CHOCOLATE!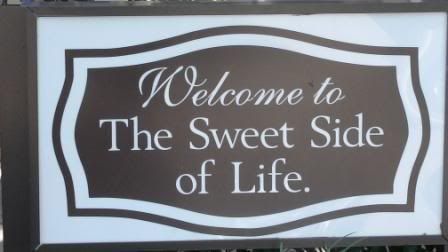 Hoffman's Chocolate Factory is a family run business started by Mr Hoffman many years ago.
He was working so hard 7 days a week for a company when he decided that if he had to work that hard he might as well create a business in which his whole family could work beside him in. So he quit his job and opened up Hoffman's Chocolate Factory. Mr. Hoffman now has his son running the business but he still makes candy every day at the factory.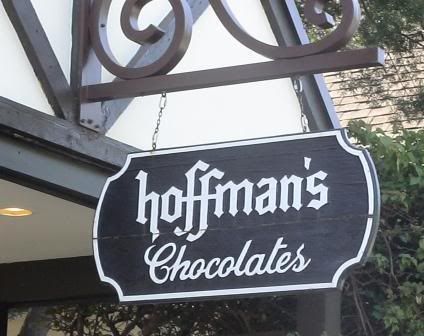 You can not miss the Tudor style building on Lake Worth Road which is very unconventional for South Florida
. It looks like you have just arrived in Bavaria. The factory is behind the retail store and is divided by glass windows so you can watch the candy makers at work. Right now they are making these 3 feet tall Chocolate Bunnies for Easter.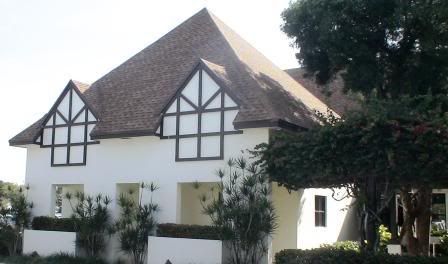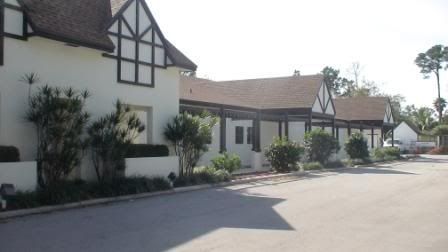 At the end of the tour the son Mr. Hoffman came out to talk to the homeschool kids.
Boy did these kids have some great questions. One of the girls asked, " Why does some chocolate taste really good and others don't? He talked about how he sends tasters all over the world to taste the ingredients. Hoffman's uses only the freshest ingredients and high grade chocolates and coffees. They have been getting their chocolate from Africa, near the equator and their coffee from Costa Rica. They are also developing an organic line of chocolates and coffees. Now that is what I am waiting for!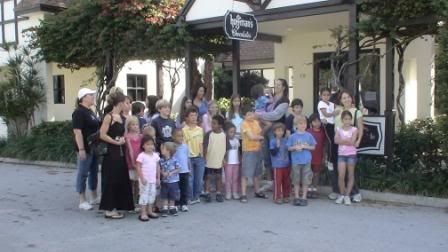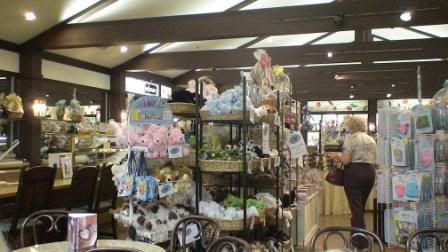 In the factory they use only copper kettles and natural gas for making chocolate candies.
But there are some other great sites to see while you are visiting Hoffman's Chocolate Factory. Each year they have over 20,000 visitors come to look at the wonderful Christmas lights that are displayed through the gardens behind the factory. The display is on from Thanksgiving through the Epiphany. During the rest of the year there is a wonderful display of flowers and native Florida plants to adore. We were not able to see the gardens because they were doing some renovating. Another highlight is the miniature to scale train sets with over 500 feet of track called the Garden railroad. It is a fun trip to take your kids on just make sure to bring money for Chocolate!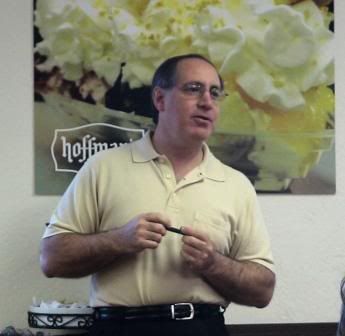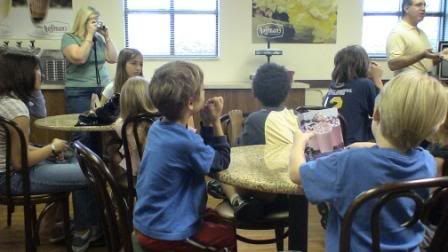 In the meantime, Hoffman's Chocolates are very famous around Florida and it is absolutely to die for! Mmmmmm Good Stuff!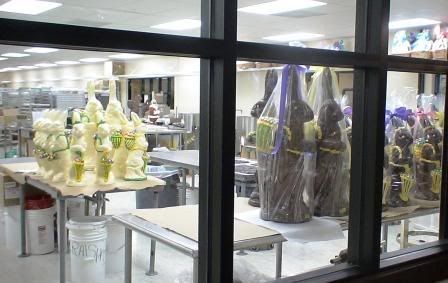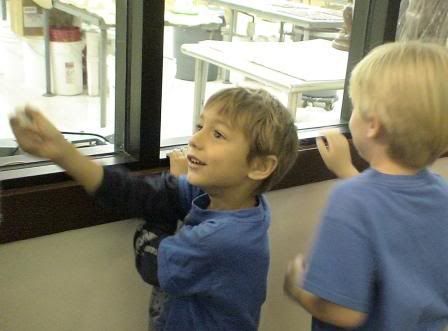 Hoffman's Chocolate Factory is located in Greenacres at 5190 Lake Worth Road. This is about a 20 minute drive from Wellington. You can also order your Hoffman's Chocolates On line at Hoffman's Chocolate Factory's Official Website.
Hoffman's Chocolate Factory also has retail outlets in Wellington, Stuart, West Palm Beach, Boca Raton, Palm Beach Gardens, Hollywood Florida and at the Palm Beach International Airport.
So go and indulge!

Contact Nestor Gasset and Katerina Gasset, CIPS, Realtors®, International Properties and Investments, Inc. Licensed Realtors® in Florida at 561-753-0135 to list your property for sale or to purchase a property in Wellington, Royal Palm Beach, Loxahatchee, Lake Worth, Hypoluxo Island, Lantana, West Palm Beach and the rest of Palm Beach County Florida. We are accepting referrals.
Visit our profile to find out more about our services. Call us today at 561.753.0135 or Toll Free 800.444.3316. Contact us by email if you prefer by clicking on email me on the right side of this page under our profile.
To view all the Wellington Florida Luxury Homes For Sale Click here and then click on Multiple Listing Search where the globe is on the right side of the screen that opens up. We know Palm Beach County and will help you get your home Sold if you need to Sell your home and help you buy your Wellington Home or Land ; call us today.
Disclaimer:The information provided herein is supplied by several sources and is subject to change without notice. Wellington Homes Blog does not guarantee or is any way responsible for its accuracy, and provides said information without warranties of any kind, either express or implied. Entries on Wellington Homes Blog represent the opinions and ideas of the author(s). Wellington Homes Blog does not express the views of International Properties and Investments, Inc or those of the broker.
P.S. If you are listing your home as a short sale in Palm Beach County Florida make sure you hire an agent who knows how to do short sales and has the experience to get the job done. We are doing successful short sale packages. Call us at 561-753-0135 to find out more about Palm Beach County Short Sales.
Copyright © 2008 By Katerina Gasset, All Rights Reserved. * Hoffman's Chocolate Factory- Wellington Homeschool Field Trip*