How Bad Is It? ......Old Bath Towels
How bad is it to use really old bath towels?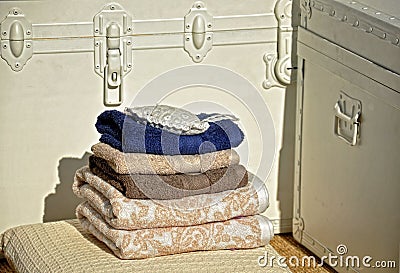 There may not be an expiration date printed on your towel's label, but that doesn't mean you should dry off with it forever. Although it is hard to pinpoint an average life cycle, towels usually start losing their softness and absorbency after two or three years.
Cycle after cycle of machine washing and drying will cause most towels to shed fibers, and they won't do their job as well. Old towels can also develop a musty odor that is difficult to erase in the wash. If they don't smell, cut them into cleaning rags. If they do, it's time to trash them.
BOTTOM LINE: Sort of bad!