What To Do About Granite Counter Top Stains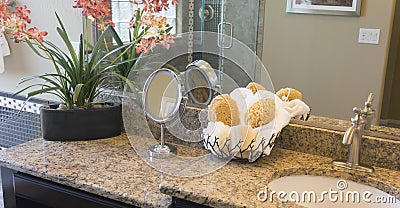 If you have noticed some staining on your granite counter tops, you might be interested in this.
Granite may look solid, but it is actually porous and can absorb spills if not sealed well. If you have non oily stains, such as coffee, use concentrated hydrogen peroxide, found at any beauty supply store. It is often labeled developer. For oily stains, like salad dressing, use concentrated acetone. It is different from nail polish remover. Wearing rubber gloves, soak some paper towels in the peroxide or acetone, then layer them over the soiled area. cover with plastic wrap, taping the edges. Let site for 24 hours, then peel up the plastic, leaving the towels in place until dry. Repeat until the stain is gone, then wipe with granite cleaner and coat with granite sealer.
- See more at: http://activerain.com/blogsview/4310821/what-to-do-about-granite-counter-top-stains#sthash.rCJPDaYb.dpuf