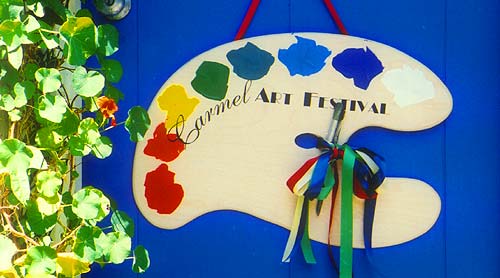 The 21st Annual Carmel Art Festival is happy to announce the 60 plein air artists juried into the show on May 15 to 18, 2014.
Abrahim Amin
Rolando Barrero
Stacy Barter
Brian Blood
Carl Bretzke
Pati Bruce
Larry Cannon
Hiu Lai Chong
Pan Yen Chou
Robin Rogers Cloud
Katie Cundiff
Aimee Erickson
Mark Farina
Terri Ford
Stuart Fullerton
Philippe Gandiol
Thaleia Georgiades
John Guernsey
Coraly Hanson
Laurie Hendricks
Steve Hill
Sally Jordan
Steve Kell
Laurie Kersey
Sheryl Knight
Chuck Kovacic
Rui Liang
Po Pin Lin
Gretha Lindwood
Sergio Lopez
Bushi Luo
Rolf Lygren
Joe Mancuso
Anette McGowan
James McGrew
Wayne McKenzie
Kevin Milligan
Donald Neff
Michael Obermeyer
Lana Rak
William Rogers
Jason Sacran
Robert Sandidge
David Savellano
Julia Seelos
Silvio silvestri
Michael Situ
Timon Sloane
Linda Sutton
Mary Titus
Joaquin Turner
Laura Wambsgans
Stewart White
Karen Wilkerson
James Wisnowski
Lucas Wong
Paul Youngman
Lu Yu
Xiao Yu
Tonya Zenin
Many well known artists and some emerging ones will be painting throughout the Monterey Peninsula for two days, May 15 & 16 (Thursday & Friday). Two paintings by each artists will be entered in the competition, displayed in open air tents on Mission Street adjacent to Devendorf Park in Carmel-by-the-Sea. Early viewing is always exciting on Friday evening under lights, when artists bring in their still-wet canvases. 
Saturday morning, May 17, the 120 paintings are judged, followed by a silent auction for the rest of the day. At 6 PM, the auction closes with some of the paintings, those with 10 or more bids, going to live auction.
This is always a fun time because all the artists mill around while last minute bids are made. Successful buyers can meet and have their photos taken with the artists. 
Festival attendees additionally enjoy the Sculpture In The Park exhibitions and demonstrations, kids come for the "Kids Make Art Day" part of the program, and everyone enjoys the live music in adjacent Devendorf Park.
To commemorate the May 15 - 18, 2014 event, festival posters from this and past years are sold in the park. These collectors posters can also be seen and purched from the website.
For more event information, please click on www.CarmelArtFestivalCalifornia.com