Built in 1963, Regency House Condos on Westheimer Rd. is originally a commercial building converted to a luxury residential condominium. Sitting atop the exclusive community of River Oaks, Regency House comprises one of the many residential options that make up the affluent neighborhood of River Oaks.

Source: Regency House Houston Site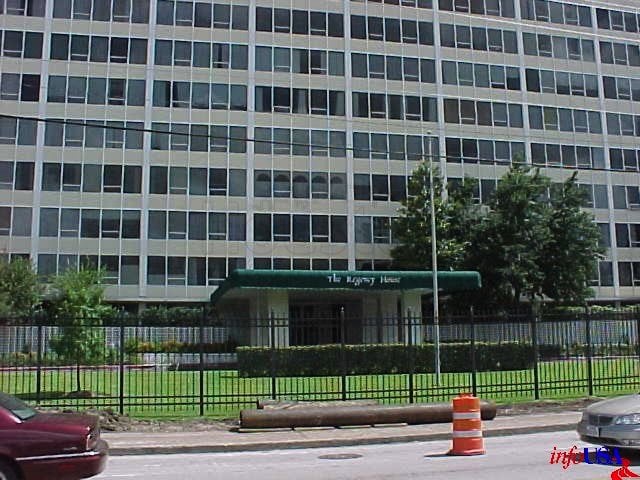 Guide To Regency House Houston Condo
Just nearby Lamar Tower and 2727 Kirby at River Oaks, Regency House is one of the most recognizable structures in the area. With an intricately designed edifice that highlights bold patterns as well as the large glassworks of the building, it's hard to miss Regency House whenever you are nearby.

Many Houstonians consider River Oaks as one of the best communities in Houston. With trees sprawling all over the neighborhood and intricately designed hedges and landscaping, living in River Oaks feels like living away from the city.

Another feature of River Oaks as a community is the number of developments that occur in the area. With newer residential units as well as commercial establishments spurring from the ground, River Oaks becomes the newest epicenter of high-class living in the city.

Some of the establishments in the area are dozens of restaurants, posh shopping malls, spas and hair salons, entertainment venues like cinemas and theaters, and so much more. All the needs of Regency House's residents are right within the community.
Regency House Houston: Condo Features And Amenities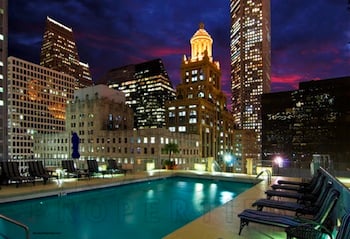 While Regency House may be converted from a 1960's Brutalist structure, the interior of the condominium definitely exudes of modern comforts and luxuries. Regency House boasts of interiors with homely atmosphere, safety equipment such as fire alarms and elevators, and state-of-the-art security equipment such as CCTV cameras.

Each room at the Regency House is fitted with the all necessary home furnishings: granite countertops, marble and pine wood flooring, elegant fixtures, and so much more. Rooms also have private balconies with the view of the Houston skyline.

Services offered by Regency House to their residents are use of services such as swimming pool, valet, concierge, tennis court, fitness gym, storage room, and other amenities.

Regency House Amenities
Concierge service
Valet service
Swimming pool
Guest room
Tennis court
Storage room
Pet friendly
(See All Regency House Condos For Sale)
About Paige Martin - Top-ranked Houston Realtor
As featured on Fox News in the Morning, the Houston Chronicle, and Houston Magazine, Paige Martin, a consistent Top Producing Broker-Associate and the owner of HoustonProperties.com, is ranked amongst the very top Keller Williams agents in the Houston area.

Paige was named the #1 Ranked Individual Agent in the Keller Williams Memorial Office for 2012, 2011 and 2010. She has been a consistent top producing agent, winning awards in 2007, 2008, 2009, 2010, 2011, 2012 & 2013 for her production levels.

Additional awards include Five Star Professional Real Estate Agent (given to fewer than 7% of Houston realtors), Houston Realtor of Excellence Award, Houston Realtor Par Excellence Award, Top Google Houston Real Estate Award, Talk of the Town Award for Excellence in Customer Satisfaction, in addition to many other honors.
In addition, over 75 of her prior clients have publicly endorsed and recommended her via LinkedIn, YouTube Videos and HAR.  See one of them below.
"Our realtor was exceptional. If not for her the deal might of not occurred. She is intelligent, patient, knowledgeable and considerate all while making things happen. Bravo to Paige Martin, best Houston realtor."
See more client testimonials, client ratings, as well as a list of Paige Martin's awards, here.