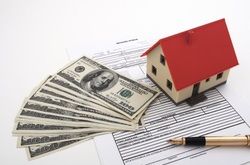 As housing markets slowed a bit year over year across major markets we ponder the causes.

One I can definitely speak of in my own business is the new stricter lending guidelines that have been broadcasted to would-be home buyers leaving them fearful that they won't qualify. Even some people with the best of credit scores and decent savings are questioning their ability to purchase their first home, or jump back into the housing market again after walking away from their homes many moons ago.

Pent Up Housing Demand Driven By Fear

Let's face it. Applying for a mortgage is as uncomfortable and probing as a colonoscopy for some people. That's even people who know they have great credit!!

Another fear factor is the huge amounts of cash in the real estate marketplace right now and the conventional buyer not wanting to compete for homes against the all mighty "cash is king" mentality. That is a real concern, especially here in Los Angeles where people have SO much money!

Pent Up Housing Demand Driven By Fear

Even in my little sliver of the LA real estate market I currently have 3 out of 5 escrows that are all cash purchases totaling more than $2.1 Million. In 2 of 3 of those deals, the cash buyer won over multiple offers where the other offers were buyers looking to purchase with financing.

Pent Up Housing Demand Driven By Fear

My advice to would-be conventional buyers is to take the first step towards loan approval. It's really not that bad if you just put your mind to it and work with the right loan professional! I have one for you if you're in California so feel free to contact me. He holds your hand and makes it easy!

Then, find yourself a GREAT agent who's extremely savvy representing Buyers in your local marketplace. Someone with relationships with many local agents who can network for OFF market listings for you that may not have as much competition and who has the right strategies for beating out the cash monsters! Lol

If you're in the LA area and in need of someone like that. Give me a call! 818.355.9988

Happy 4th of July everyone! Please enjoy it safely.