The home buying process can be nerve wrecking for the first time home buyer. Some buyers get freaked out from spending large amounts of money and walk away because of unexpected expenses. It's helpful to prepare for expected costs and steps when buying a home for the first time.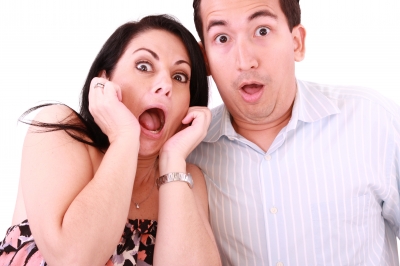 Steps:
1. Get Pre-Qualified. Buyer either has cash or gets pre-qualified by a lender.
- Today a seller will not look at an offer unless they see proof of cash funds or your pre-qualification letter. This letter is also important for figuring out the prince range of homes the buyer can afford.
2. The Realtor makes a difference. Now the buyer can contact a Realtor *wink wink*.
3. House Hunt. Once the buyer finds a house they are able to put in an offer though our standard Purchase Contract with their Realtor.
4. Waiting Game. Buyers now wait to hear if their offer will be accepted, rejected, or countered. "Countered" means that they did not reject or accept the offer instead the seller is changing or adding terms.
5. Yay! Accepted Offer. Once an offer is accepted escrow will be opened. In escrow is where the title company, lender (if any), and Realtor will be going to work to make the transaction go through.
6. Inspection Period. Usually the inspection period is 15-20 days after the offer was accepted. At this time the buyer can either do their own inspection with family/friends or hire a licensed inspector. Depending on the house size licensed inspectors can charge from $300-$600. During this time you have the right to back out of the sale due to something discovered on the inspection.
7. Appraisal. If the buyer is getting a loan the bank will need an appraisal to be done. These cost around $600 and would have to be paid up front.
8. Closing. Besides signing a few papers, if everything goes smoothly the buyer can relax and let their Realtor and Loan Office and Title Company take care of the rest. Papers will be signed and the house is yours, hopefully on the scheduled closing date!
*These steps are assuming that this is a traditional transaction and not a short sale, bank owned, or county housing program.
Buying real estate for the first time is a big step worth taking. I hope these steps have helped you to understand the home buying process on Kauai a bit more.  If you have any more questions about the home buying process feel free to contact me.