Homes in Northwood Hills in Dallas Texas
"The appeal of Northwood Hills is timeless," resident Marion Mitchell says. "Natural beauty and good people - that's what gives life meaning."
The beauty of the neighborhood in Northwood Hills derives from a closeness to nature that persists even as the city and its wide, busy streets - such as Belt Line Road and Coit Road - have grown around what was originally a parcel bounded by two-lane country roads. The builders did not flatten the site or clear-cut trees. Houses are set back far enough that expansive front lawns present a serene, parklike appearance.
It's easy to see why Northwood Hills was ranked the #2 neighborhood in Dallas by the Dallas Morning News in March of 2013.  It was also ranked in the top places for wealthy buyers. 
Community and Demographic Report
Population of Northwood Hills is 1,200 homes (1,170 if you don't count the duplexes along the northeastern part of the neighborhood).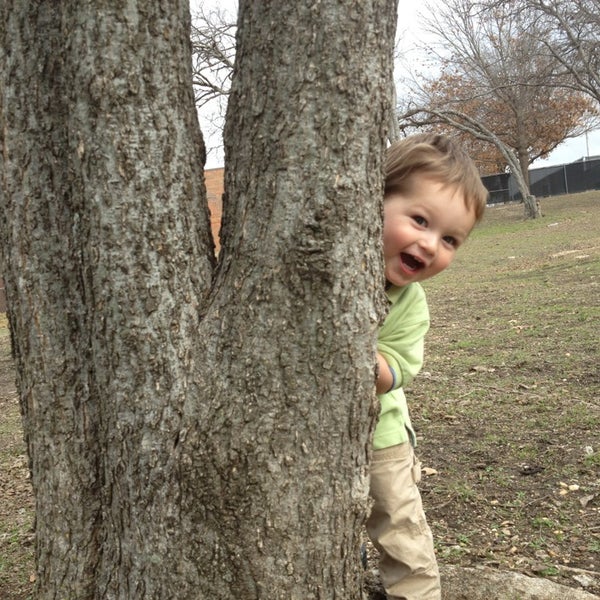 Most of the homes in Northwood Hills are part of the Richardson ISD, which is one of the highest rated school districts in North Dallas. Other nearby options for private school include Parish Episcopal, Covenant School, and Holy Trinity Academy. 
Parent involement sets this neighborhood apart with their creative and fun activities such as the "Future Falcons" for upcoming elementary students, a kid's running club, and the annual 4th of July Parade!
Find out School Report for Northwood Hills in Dallas Texas  and detailed information on school districts, school ratings, test scores by grade, student-teacher ratio, and much more.

Gain valuable insight into the Northwood Hills community by looking at household incomes, crime risk, education levels attained, and potential for extreme weather. Use the map to locate points of interest like shopping, restaurants, and health care services. 

Real Estate Overview

Almost 1,200 homes make up Northwood Hills. Its construction was a risky project when it began 50 years ago: situating luxury residences (then priced at $40,000 to $200,000) in a just-developing northern area of Dallas.Membership in the homeowners association is voluntary; more than half of residents are members. Association funds pay for private security patrols and many community activities.
Lots were one-quarter to one acre; the houses, in varied styles including Cape Cod, Santa Fe and 1950s modern, were positioned on broad, rolling streets.
Average home price is at $639,420 ($156.87 per square foot). Homes currently on the market range from $249,000 to $1.5 million.

Access Northwood Hills in Dallas Texas community Market Report  and includes current listings, recent sales, Market inventory trends, property ownersip and addtional statictics for single family homes and condos in Northwood Hills ,Texas. Whether you're a buyer or seller, the knowledge you gain will help put you in control of your real estate transactions.

Location and Amenities
Northwood Hills is a neighborhood in North Dallas, Texas. The neighborhood is bounded by Belt Line Road on the north, Coit Road on the east, Alpha Rd East of Hillcrest on the south and White Rock Creek on the west.
Located about twenty minutes from downtown Dallas, this neighborhood boasts easy access to the North Dallas Tollway and North Central Expressway and easy access to shopping and fine dining with The Dallas Galleria, North Park Center,Valley View Center, Whole Foods, and Target.  Other local restaurant favorites include Roman Cucina, Banana Leaf Thai, and Kenny's.
Attraction and Recreation nearby are Northwood Country Club, Look Cinemas and Alamo Draft House, and the Dallas Public Library.  Plus, you are only 3 miles from all that Addison has to offer.

Financing Options
Your lender decides what you can borrow but you decide what you can afford.

Homes in the Northwood Hills in Dallas Texas Community are approved for several low down payment financing options including;FHA loans with as little as 3.5% down,Conventional loans with as little as 5% down and VA loans with as little as zero down.

Be informed in your homebuying and financing decisions whether you're a first home buyer or property owner. Get the loan information you need and check on how to qualify to loan programs today.

Find Homes for Sale in Northwood Hills in Dallas Texas .Visit my website to search for homes in Northwood Hills in Dallas Texas or to be notified with updated listings for homes for sale in Northwood as it hit the market.

Find out what your Northwood Hills in Dallas Texas is worth and receive a custom evaluation for your home in Northwood Hills in Dallas Texas.

 

Thank you for reading about Homes in Northwood Hills in Dallas Texas