Homes in Nederland in Colorado
Find similar Homes for sale to the homes  in Nederland  in Colorado.  Is it time to sell your home in Nederland  in Colorado?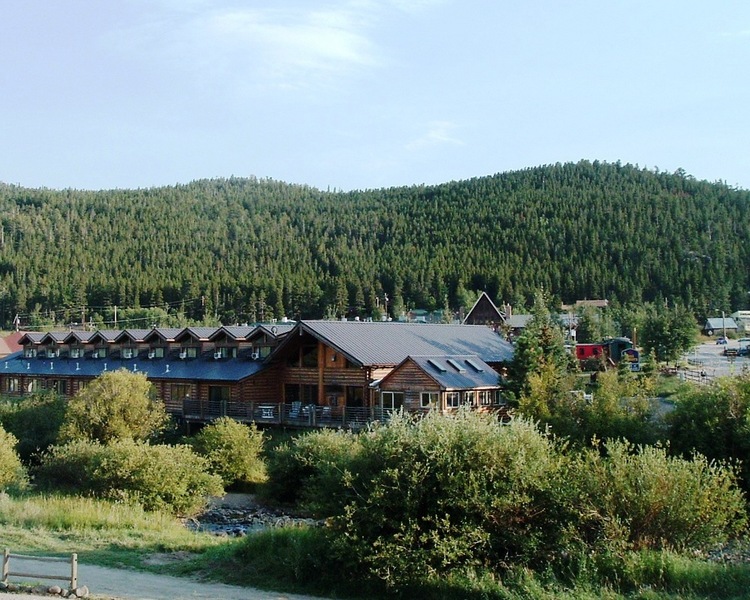 Nederland is better known as a gateway to outdoor recreation and is a picturesque mountain. Nederland, Colorado is a town like no other.  Tucked in the Rocky Mountains just west of Boulder, Nederland has a history rich in mining and music and a future as the hub of the Peak to Peak Community.
Real Estate and Community Overview
 The town of Nederland has a total area of 1.6 square miles (4.1 km2), of which 1.5 square miles (3.9 km2) is land and 0.077 square miles (0.2 km2), or 4.29%, is water,[6] consisting primarily of the west end of Barker Reservoir on Middle Boulder Creek.
The 2 to 5 bedroom homes you would expect to find in Nederland  in Colorado are generally going to range between 378  and 9670 square feet.  Floorplans feature spacious living rooms with vaulted ceilings and fireplaces, family rooms, and spacious master bathrooms with private bathrooms and walk in closets.  
Prices vary depending upon floor plan, size, view, age, condition, updating and remodeling.  Home prices in the  Nederland  community vary depending upon size, condition, view, location, and amenities. Homes feature spacious kitchens, family rooms, fireplaces, and big yards. Current Listings for homes  ranges in value between $99,800 to as much as $2,995,000.
Location and Amenities
The Town of Nederland is a Statutory Town located near Barker Meadow Reservoir in the mountains of southwest Boulder County, Colorado, United States. The town nestled 17 miles west of Boulder, 20 miles north of Blackhawk and 41 miles south of Estes Park along the Peak to Peak Highway in the Rocky Mountains.
The Town of roughly 1500 people, but our surrounding population boosts us to about 5000 "locals.  At an altitude of 8230 feet above sea level, nearly 3000 feet higher than Denver, which keeps approximately ten degrees cooler than Boulder.
Nederland hosts several major events every year, including the diverse NedFest (Nederland Music & Arts Festival), the historical Miners Day celebration, and the annual Frozen Dead Guy Days festival, all next to Barker Meadow Reservoir.
Frozen Dead Guy Days, which occurs every year in early March, commemorates a substandard attempt by Norwegian immigrant Trygve Bauge to practice cryonics on Bredo Morstoel, his deceased grandfather. In addition to extensive local press, The New York Times covered the festival in 2011 and 2012.
 Nearby shopping and recreations are Outdoor recreation nearby are Indian Peaks Wilderness, Rocky Mountain National Park, Roosevelt National Forest, and the recently established James Peak Wilderness. Nederland is located 17 miles (27 km) southwest of Boulder, 41 miles (66 km) south of Estes Park, and 47 miles (76 km) northwest of Denver,Kwik Mart Inc, B and F Foods and Bear Necessities.
Find out about everything that is nearby to  Nederland  in Colorado  including places of worship, banking, shopping, attractions and recreation and much more on my website.
Nederland is a great place to call home. You will not be disappointed if you end up living here. You can ? Homes for sale in Nederland Colorado as well as all available Colorado Homes for sale on my website.
Free Community Reports and School Information 
Gain valuable insight into the Nederland in Colorado community by looking at household incomes, crime risk, education levels attained, and potential for extreme weather. Use the map to locate points of interest like shopping, restaurants, and healthcare services.   
The quality of a school can greatly influence home values in an area. School serving the area are Nederland Middle-senior High School,Nederland Elementary School and Boulder Valley School.
Access Nederland in Colorado  District school reports which include school ratings and student teacher ratios on my website.
Thank you for reading about Homes in Nederland in Colorado.